Patil Markarian Free Member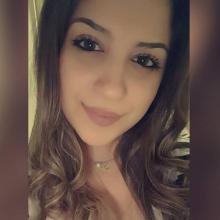 I am Lebanese Armenian, moved to my motherland recently. I'm a fresh graduate in field of General business and Human Resource management and a member of birthright Armenia. I have passion to learn more about HR and to gain experience to be a perfectionist in the near future. I am a curious and dynamic person when it comes to something that I love and I love Human Resource Management.
Blog posts by Patil Markarian

Probably you must have heard this a million times; Employees don't leave companies, they leave bad bosses and colleagues, and a toxic environment. Now it's the time to invest some thought in this. Nothing affects employee morale more than persistent workplace negativity. It saps the energy of the organization and in the longer run, hampers

Friedrich Nietzsche, a philosopher once said, "without music, life would be a mistake." This rings true for most of us. Music plays a significant role in each of our life events, whether painful or happy ones. Consequently music influences our mental performance and the ability to get things done. Here's the science of how music affects
Questions asked by Patil Markarian
Sorry! No question found.