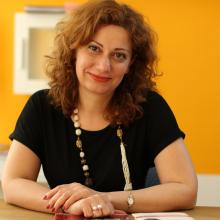 Cascade People & Business
I'm a Human Resources professional, trainer, coach, and consultant. I am a perfectionist, broad strategy thinker and investigator. Thus, I love to experiment with tools and methods to get the best solution for each specific case. I love helping people and companies to achieve development and bring positive changes to their lives.
And yes, I do love my profession.
I have founded and am currently managing two successful companies: Cascade People & Business and Armenian HR Association. Both of them are directly related to the profession of my life, to my calling - Human Resources.
Blog posts by Arpi Karapetyan
Questions asked by Arpi Karapetyan
Sorry! No questions found.