Armenian HR Association is future-proofing the evolution of HR together with AIHR (Academy to Innovate HR)
AIHR is the place to learn the skills you need to advance your career and remain relevant in the ever-changing digital HR landscape. They offer the most comprehensive program of accredited Digital HR & Analytics courses available worldwide and are a proud supplier of over 325 Fortune Global 500 companies.
Learn anytime, anywhere 
The content of the online courses is offered in digital form, mostly in a video format. All of the lessons are pre-recorded to learn whenever and wherever it's most convenient for you, whether at work, at home, or on the train. Learn a unique skill, anytime, anywhere.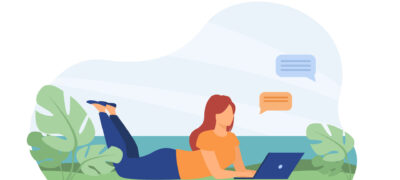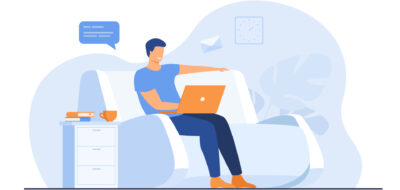 Learn at your own pace
Having started training, you yourself set up your educational trajectory and go through training at a speed convenient for you.
Small module size
AIHR Courses are conveniently structured and include several modules. Each module consists of 3-4 video tutorials, related reading materials and practical tasks that help to consolidate new skills in a real context.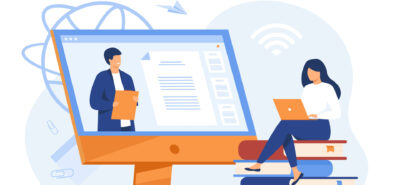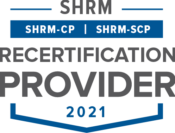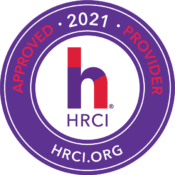 International certificate | SHRM & HRCI accredited
The Academy to Innovate HR (AIHR) is recognized as an approved training provider with both the Society for Human Resource Management (SHRM) and the HR Certification Institute (HRCI). Both organizations have over 150.000 members worldwide.
Members of these organizations are eligible to receive personal development credits (PDCs) upon completion of one of the AIHR programs.
→ Online HR Courses & Certificate Programs
Get access to the most comprehensive curriculum of Online HR Training Courses available worldwide. Including one new course every month!
→ HR Practitioners' Community & Personal Coach
Collaborate with HR professionals from around the world or contact your personal coach if you need any assistance or
input.
→ 12 or 18 Months Access
A standalone course or Certificate Program gives you 12 months of access. The Full Academy License provides you with 18 months of access to all of the above.
The Perfect Fit for
Any HR professional who is committed to lifelong learning can expand their skill set with relevant and in-demand skills. AIHR always provide you with the latest HR training to help you develop practical and in-demand skills, essential for your HR future and a flourishing career. Either that or you get 100% of your money back, no questions asked!
Why Choose AIHR?
• It's globally recognized by the world's largest HR societies (SHRM, HRCI, HRPA)
• You work on real-world projects and assignments to develop practical skills that can be applied to the job immediately.
• Their courses are taught by leading practitioners and expert instructors, creating a powerful mix of academic knowledge, industry best practices, and practical tutorials.
Business Impact through Lasting Behaviour Change
---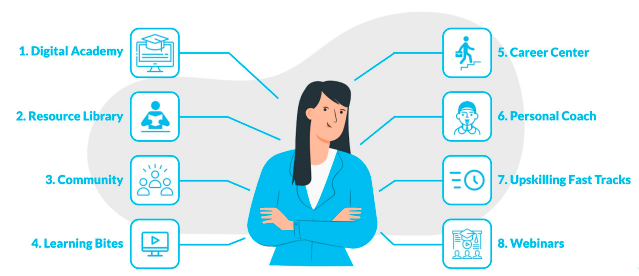 Become a T-shaped HR Professional
---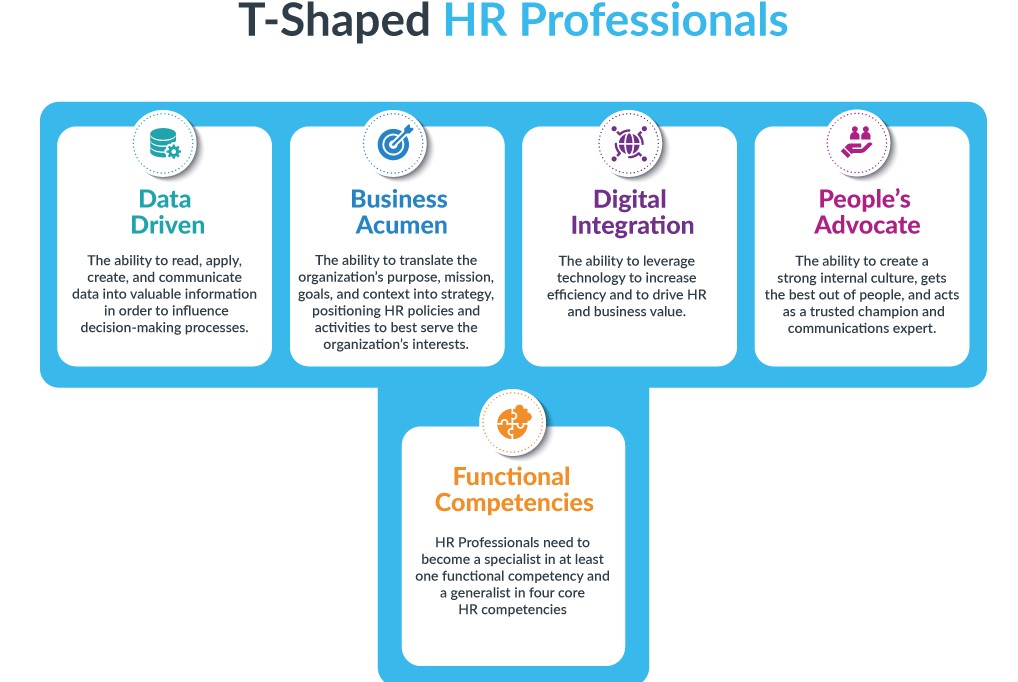 In today's business environment, it's no longer enough for HR Professionals to specialize in one single HR competency. Your people need to become a specialist in at least one competency and a generalist in many others.
AIHR has spent considerable time researching and defining the core competencies required to perform well as an HR professional. They have based the analysis on prior publications as well as their own research. This involved hundreds of conversations with senior leaders as well as thousands of interactions with individual learners and quantitative testing including well over 100,000 HR professionals. Subsequently, they defined four critical capabilities that any HR professional needs to perform well in their role in 2025.
Browse why the HR Professional needs to Become T-Shaped to Create Impact
Browse the Courses and Certification Programs
AIHR offers the largest curriculum of specialized online HR training courses and HR certifications available worldwide. Each course is structured in topical modules that consist of a blend of different content types such as video lessons, reading material, quizzes, assignments, real-world HR case studies, other bonus materials, and capstone projects. At the moment, more than 25 courses and certification programs are available for online learning. See some popular ones below.
Click here to see the full list of training and certification programs.
---
People Analytics
Become a People Analytics Specialist and claim your seat at the strategy table by leveraging the power of HR data. Develop a full HR analytics skillset to drive data-driven decision-making throughout HR. 
Strategic HR Leadership
Become an influential HR Leader by learning the skills to develop an impactful HR strategy, make the right decisions, and get the best out of your team(s).
Digital HR
Future-proof your HR skillset and start turning technology into a competitive advantage. Learn practical Digital HR skills, industry-leading expertise, and hands-on experience.
HR Business Partner 2.0
Learn essential HR Business Partners skills from consulting and business partnering, to data literacy and employee experience techniques.
Global Data Integrity
Impactful and effective reports and dashboards depend on high-quality data. Create a culture of global data integrity and ensure data quality doesn't stand in the way of your People Analytics success.
Statistics in HR
Start testing your hypotheses using statistically valid methods. This course teaches you essential statistical knowledge and helps you develop an understanding of key concepts like probability and significance.
Hiring & Recruitment Strategy
Hiring the right candidates isn't a matter of luck. Learn how to create a recruiting strategy that will enable your organization to win the war for talent.
HR Data Analyst
Unlock the full potential of your organization's HR data by becoming an HR Data Analyst and learning practical data analysis skills.
Full Academy Access
Get unlimited access to all AIHR training courses and online certificate programs. With the Academy to Innovate HR (AIHR), Full Academy License, you have access to everything that you need to future-proof your career in HR and expand your skillset with the latest HR skills. The license gives you unlimited access to all of AIHR's existing and future online courses for a total period of 18 months.
Click here to see the full list of training and certification programs.
Special Offer for Armenian HR Association Members
---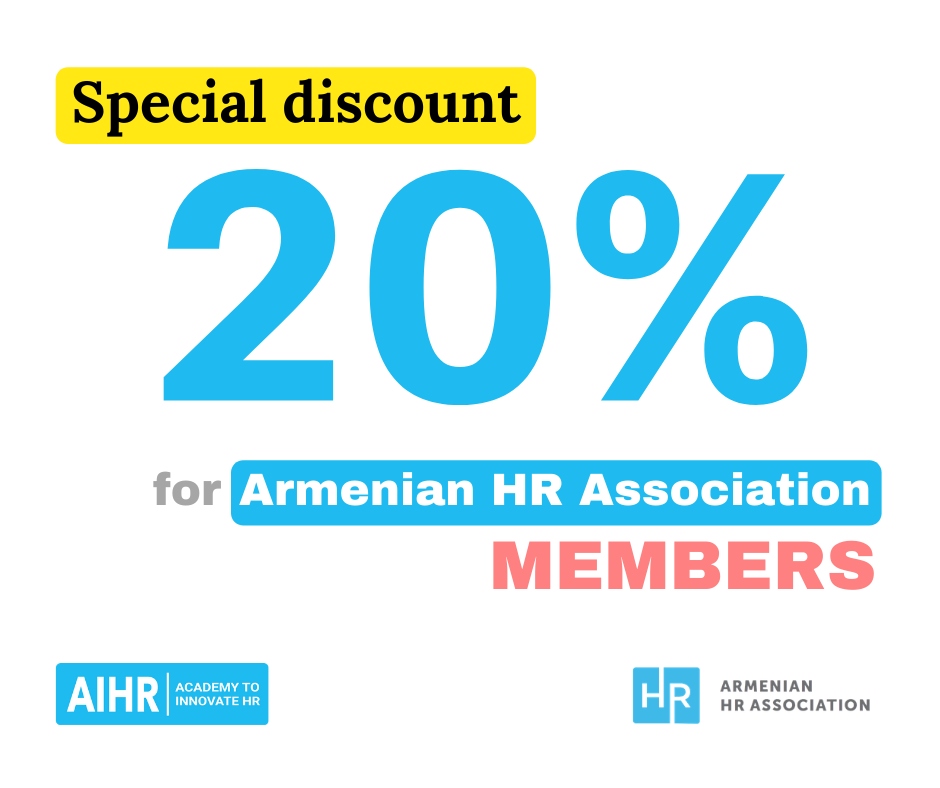 AIHR and the Armenian HR Association have partnered on a special offer to enable Association members to get ahead by learning the latest and most in-demand HR skills and future-proof your career in HR.
As a MEMBER of the Armenian HR Association, you are entitled to an additional 20% discount on any course or license with AIHR (Academy to Innovate HR).
Interested or still have questions? Leave your contact information below and we'll keep in touch with you.
Leave your contact information and we'll contact you to find the best fit for you!
---