10 Steps. UPward Grading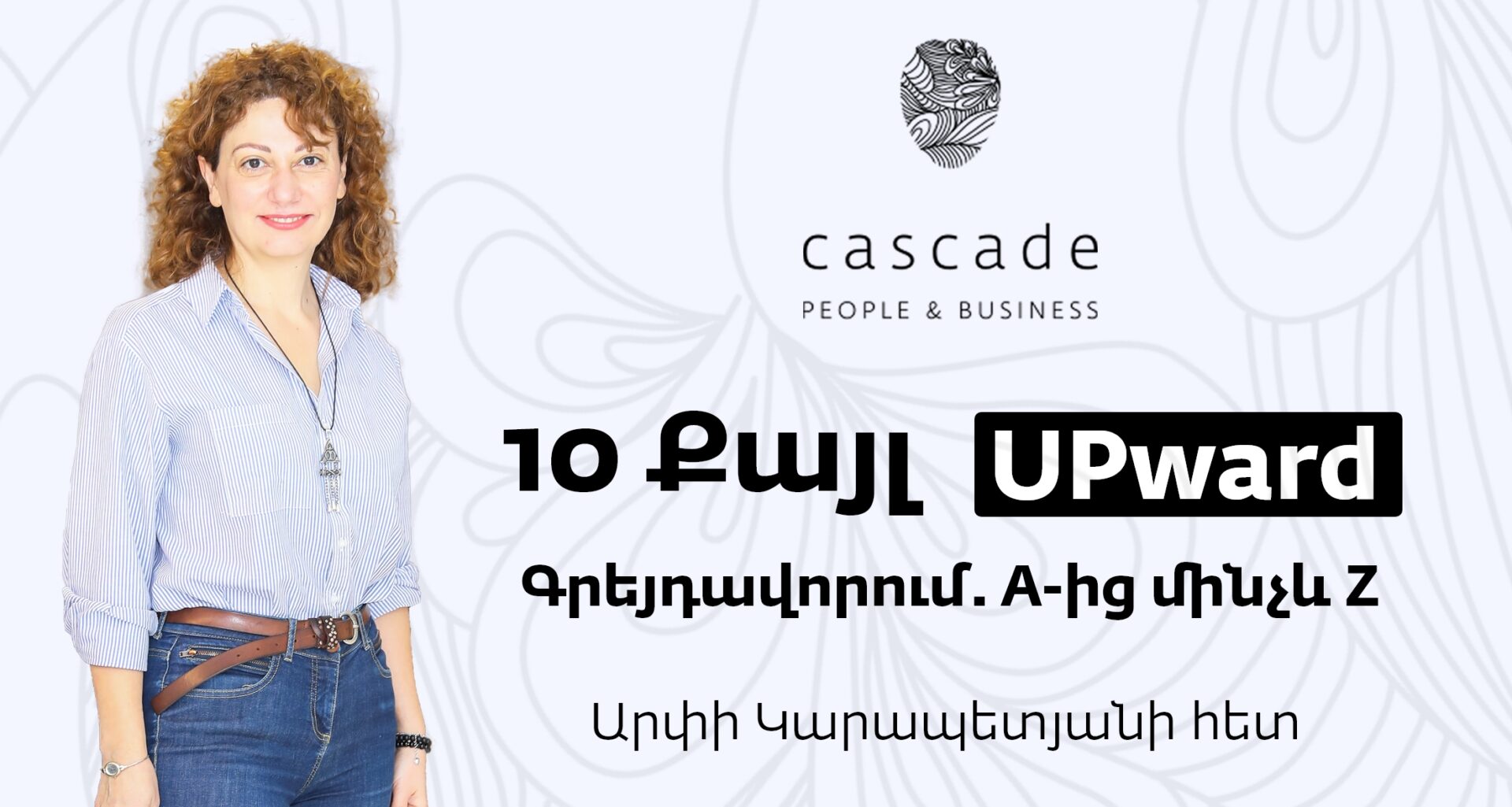 August 5, 2020
18:30 to 21:30
Yes-yes, we know that many of you have been waiting for this UPward.
On August 5 at 18:30 Cascade People & Business organizes "Grading: A to Z " online course on one of the most interesting and at the same time the most complex components of human resource management.
During the course:
🔸How to implement a grading system;
🔸 Main principles of grading according to Mercer;
🔸 Definition of job categories;
🔸 Development of salary scale by categories.
The course will be conducted by HR expert, advisor Arpi Karapetyan, who is the general manager of Cascade People & Business and chairman of Armenian HR Association (www.arpikarapetyan.com).

All participants will receive a certificate from Cascade People & Business.
The course lasts 3 hours.
The cost of participation is 10,000 AMD.
You can register by clicking the BUY A TICKET button.
You can also register by sending a confirmation email to [email protected] or by calling 077 799629, after which we will contact you.