Joint event with PcW Armenia: "Team Leadership and Motivation of employees"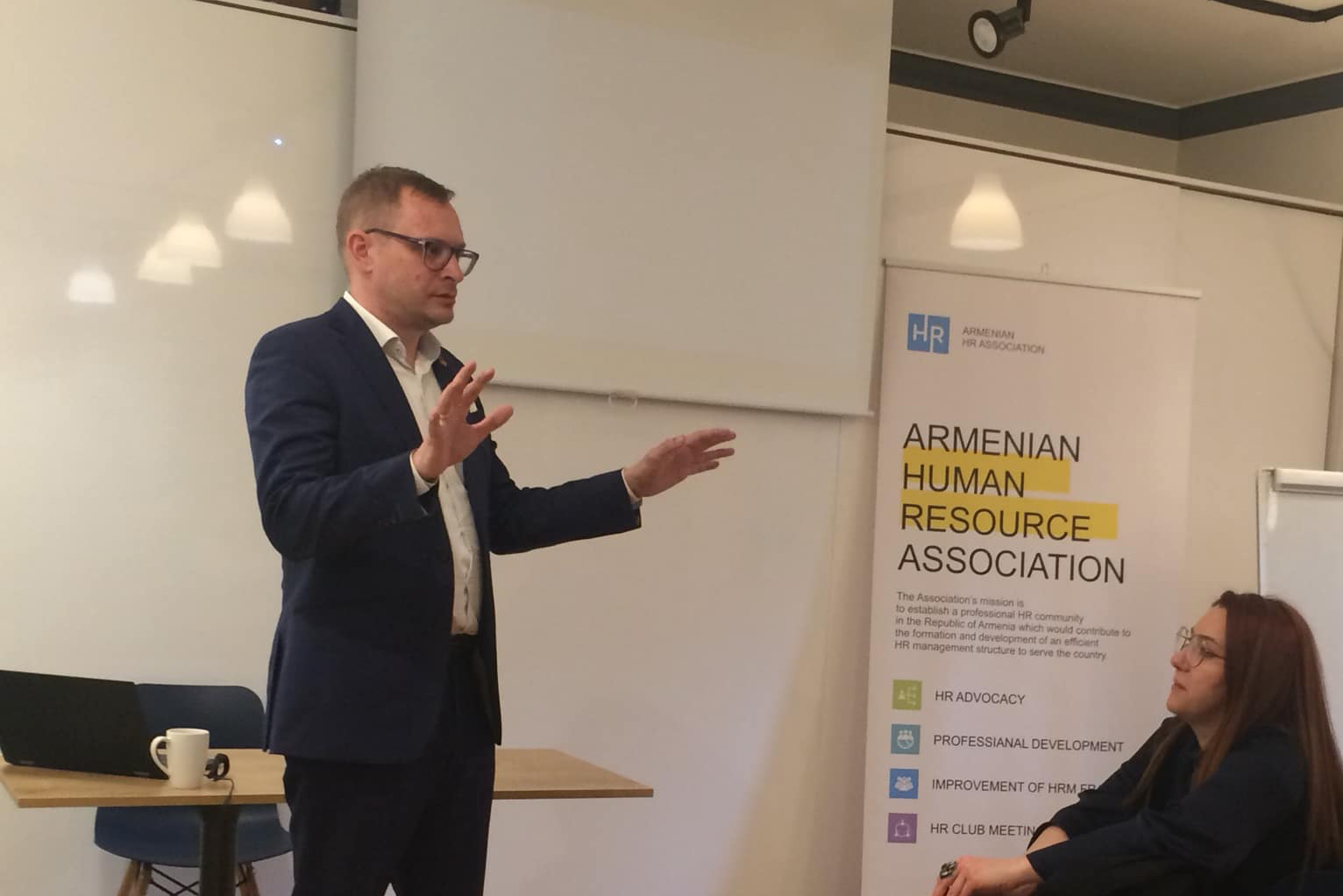 April 1, 2019
13:00 to 17:00
10 Vazgen Sargsyan St, Yerevan, Armenia
In Armenian HR Association office took place a  joint event "Team Leadership and Motivation of employees"  organized by Armenian HR Association and PcW Armenia.
Armenian HR Association chairman Arpi Karapetyan greeted the participants.
Jan Stepan, who is Leadership development and Coaching Leader of PwC Academy, was the key speaker of the event.
The following topics were covered:
▪️ Ditch the career plans;
▪️ Don't motivate Inspire;
▪️ Deal with the poisonous fish in your pond.
During the workshop the participants had a chance to understand the specifics of manager's responsibilities. The workshop helped each participant to improve their managerial approach directed to effective use of resources and achievement of results.