Beyond HR. Accounting for HRs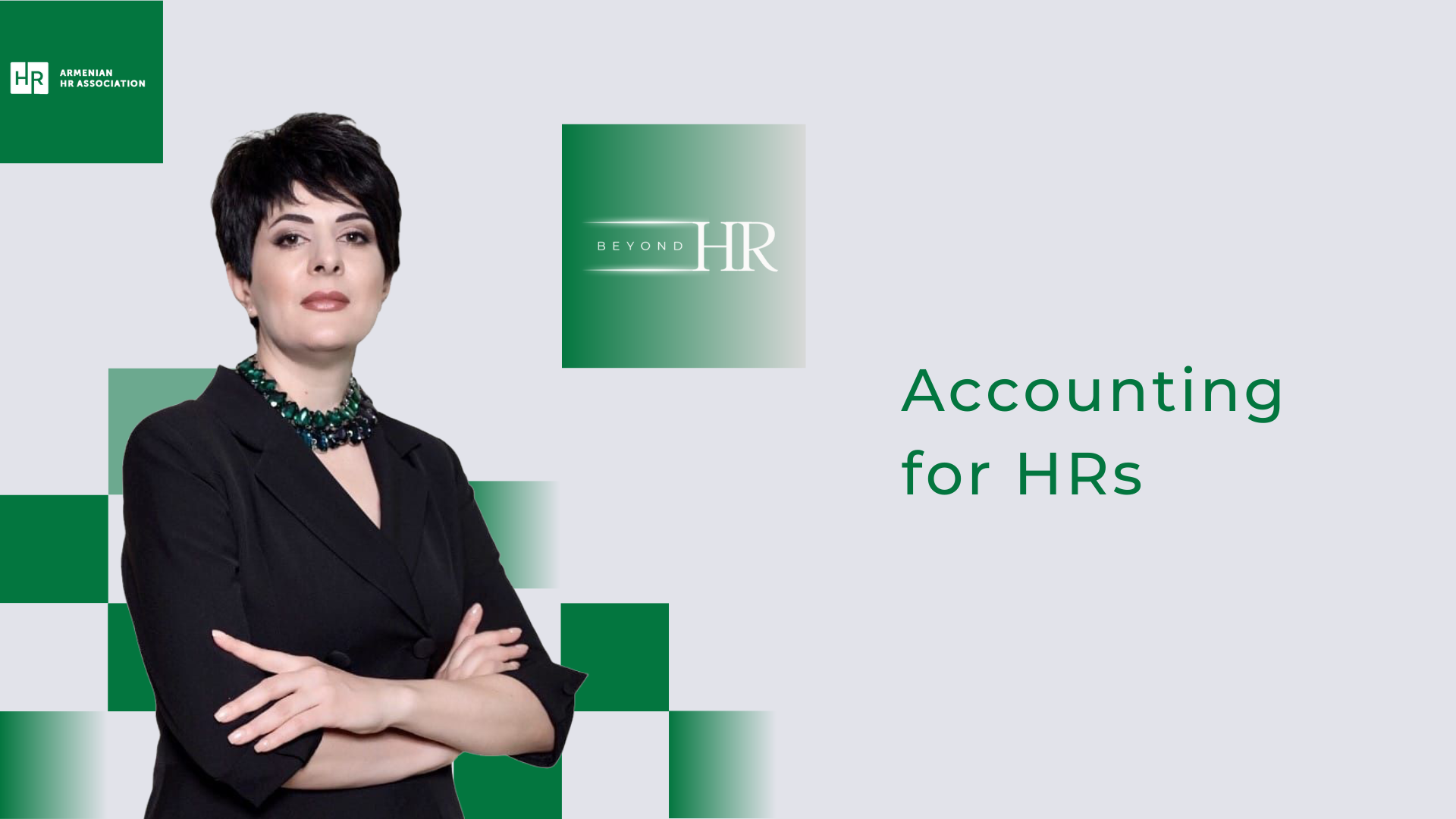 October 31, 2023
16:30 to 18:00
80 Arami str., 3rd floor, Yerevan
+37433584696
How often does the HR professional communicate with the company's accountant? What kind of accounting knowledge should an HR specialist have? Will the content and frequency of communication between the HR professional and the accountant change after the recent tax changes? During this master class, we will discuss with the accountant several issues related to general document circulation and accounting processes, for example, hiring, dismissal, invoices, proforma invoices, acts and contracts, etc. We will also address the requirements and needs arising from recent changes.
Arevik Bayramyan will conduct the master class. She is the founder of "Mex Acme" accounting company, she has 25 years of work experience, and have received ACCA (Advanced diploma in accounting and business) qualification. "Mex Acme" mainly works with import, export and service providing companies.
Entry is free for "1, 2, 3 Stars" members of the Armenian HR Association.
The participation fee for non-members is 8,000AMD.
Register below