Discussion of amendments to the Labor Code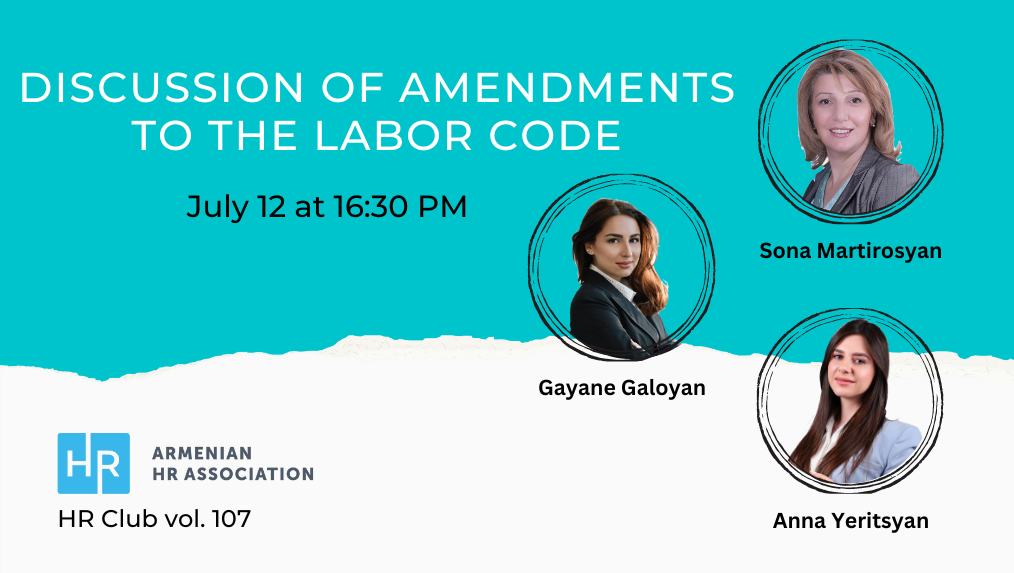 July 12, 2023
16:30 to 19:30
97/2 Pavstos Buzand St, Yerevan 0002
+37433584696
Recently, a number of changes were made in the RA Labor Code, which will undoubtedly affect the work of HR specialists. For this purpose, the Armenian HR Association organizes a discussion of amendments to the Code.
The meeting will be conducted by Sona Martirosyan, head of the HR department of KPMG company, and lawyers of the tax and legal department, Gayane Galoyan and Anna Yeritsyan.
Entry is free for "1, 2, 3 Stars" members of the Armenian HR Association.
The participation fee for non-members is 8,000AMD.
Register below