Armenian HR Association Annual Meeting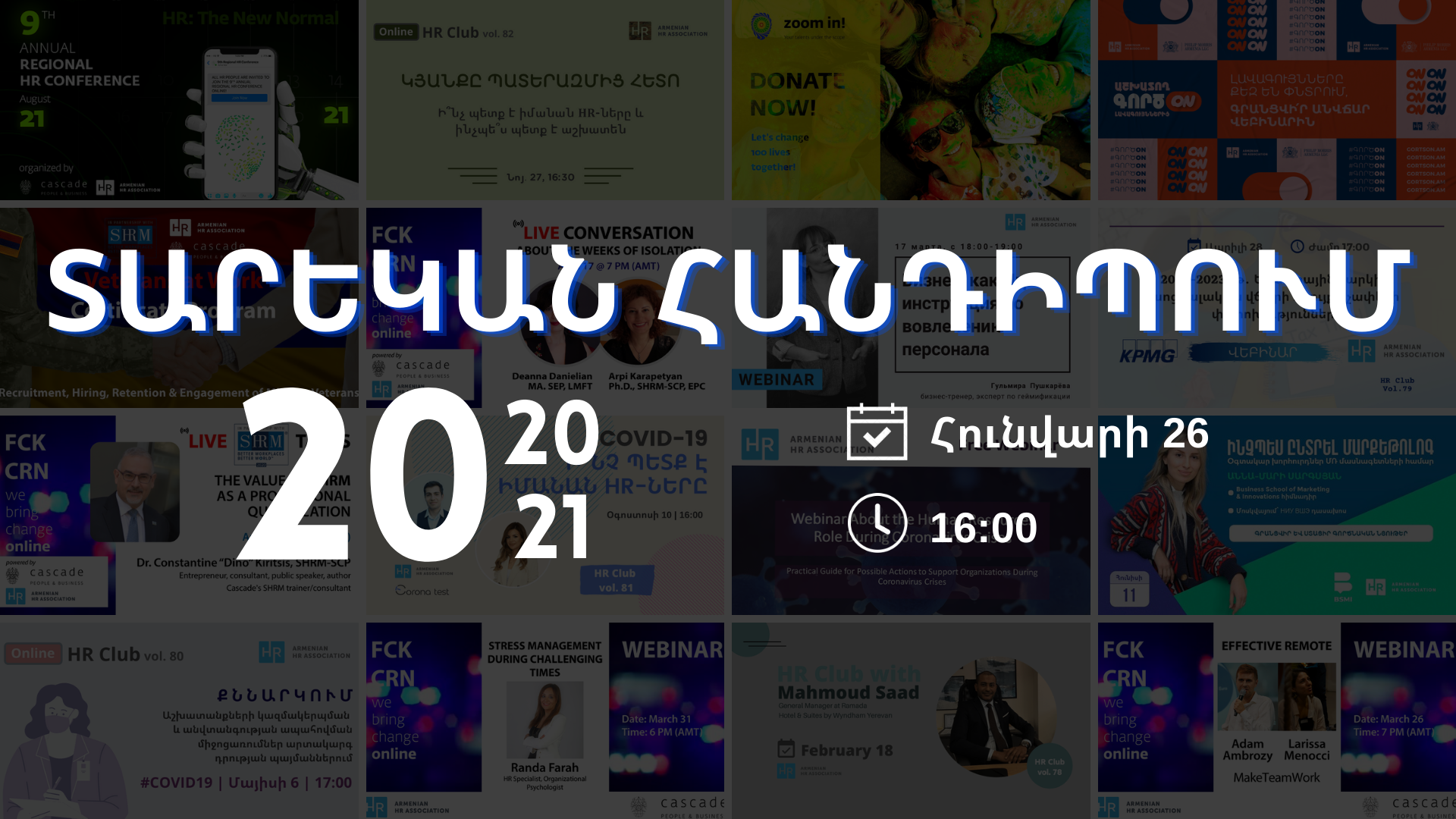 January 26, 2021
16:00 to 17:00
Dear Armenian HR Association members and friends,
2020 was a difficult year for all of us, each of us tried to do everything possible to overcome the difficulties, to develop and move forward.
It's time to summarize the past year with you, to present the work that has been done, and talk about our plans.
We invite you to participate in the first meeting of 2021, during which we will present our new projects.
Come to tell us about your success, news and to just communicate in an HR environment.
The meeting will be held on January 26, at 16:00 on Zoom platform.
The participation of all members of the HR Association is important.
Register by filling your info below or by sending an email to [email protected] or by calling 094 58 46 96։