Armenian HR Association Annual Meeting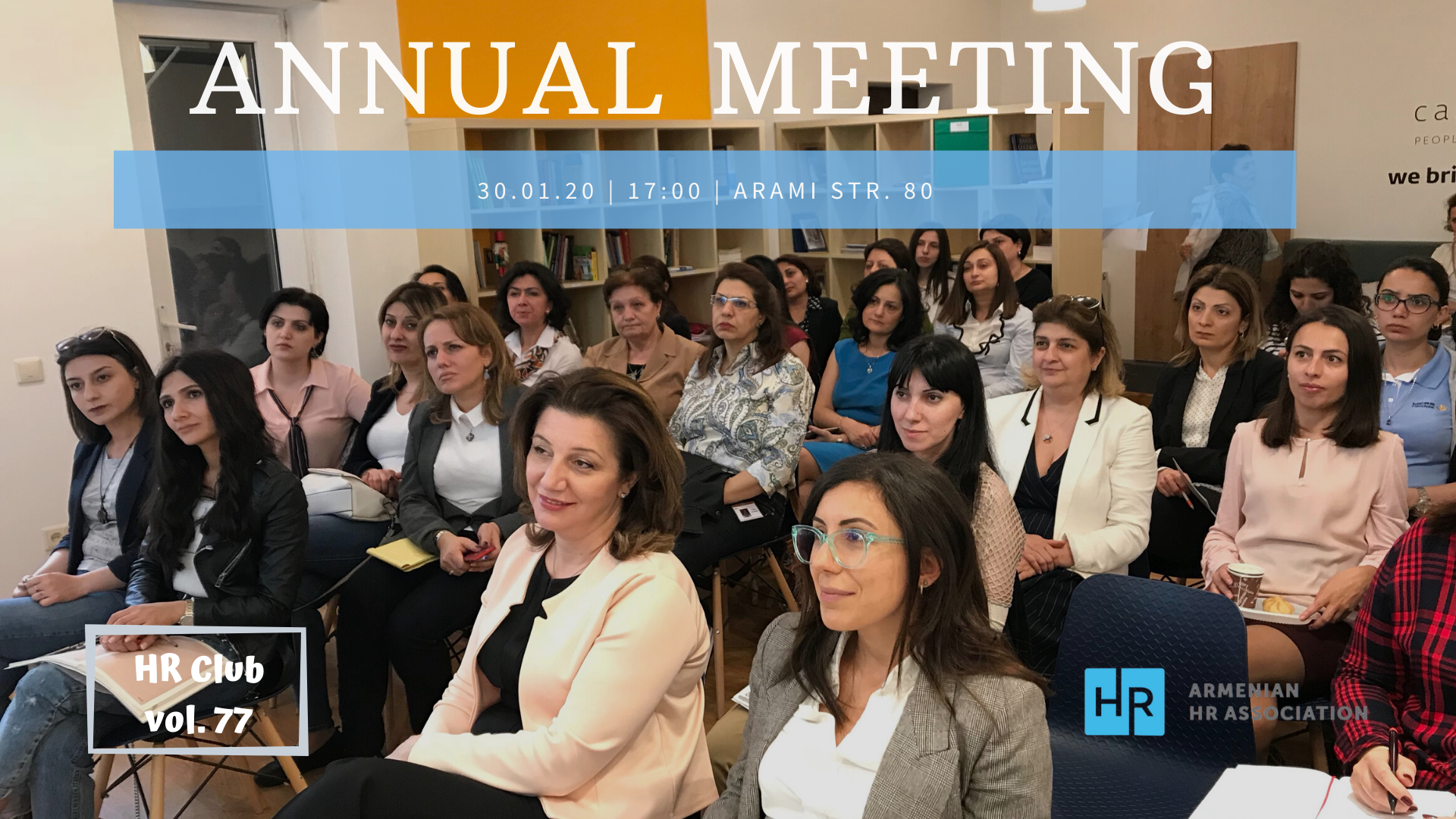 January 30, 2020
17:00 to 19:00
80 Arami str., Yerevan, Armenia
On 30th of January Armenian HR Association Annual Meeting 2020 took place for HR Association members and friends.
We presented the work and the projects of the last year, talked about upcoming events and plans, met new members, enjoyed a warm HR environment.
One of the important highlights of this meeting was the introduction of our upgraded HRCommunity.am website.
Great news for the HR Community of Armenia and beyond its boundaries
From now on, HRCommunity.am gives an opportunity to have public profiles to present yourself as a professional, post articles on media room, share your success and chat with other members.