BEYOND HR. CSR for HRs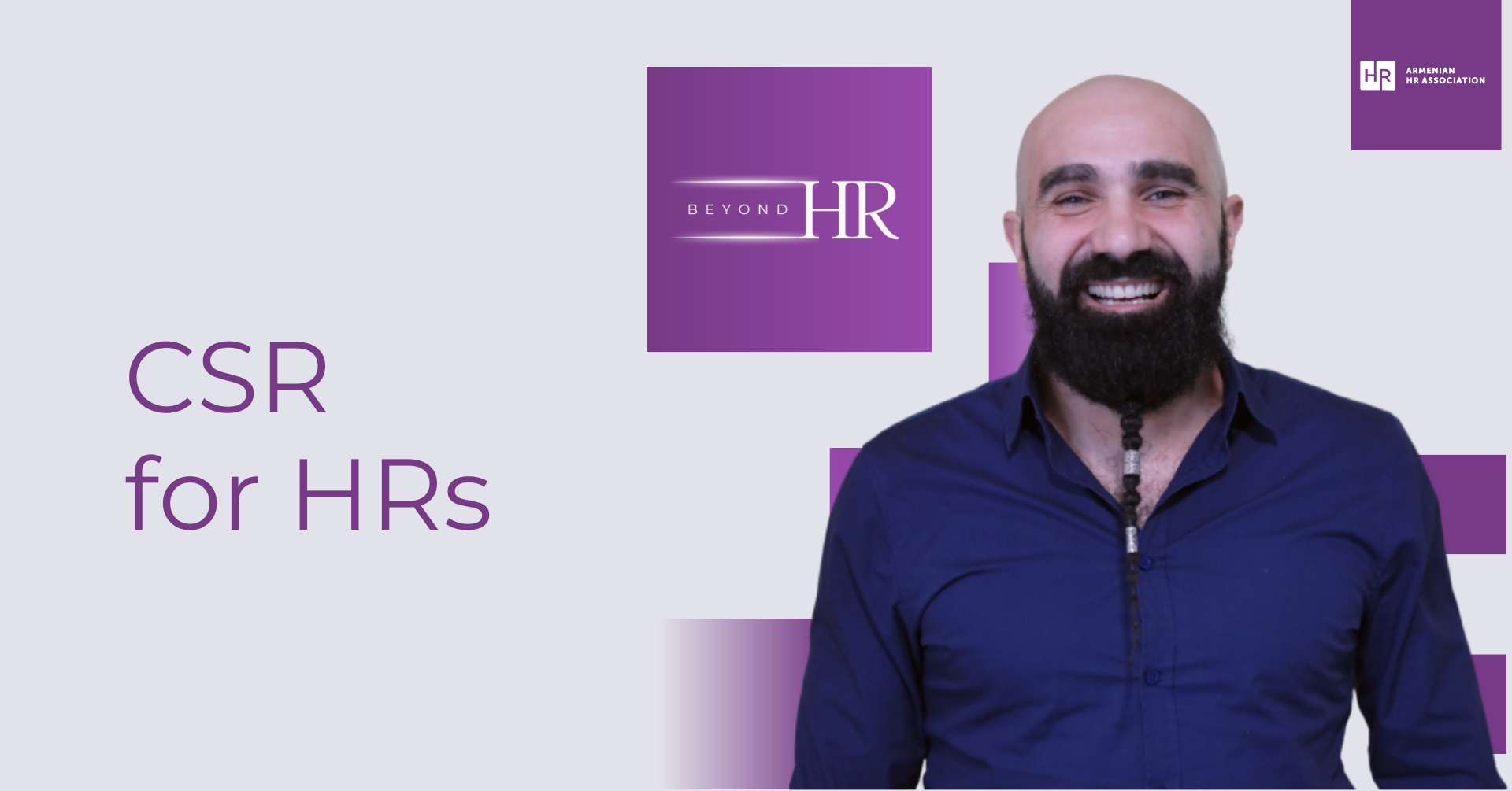 April 14, 2023
10:00 to 12:30
80 Arami str., 3rd floor, Yerevan
+37433584696
We will discuss the vital role of engaging in corporate social responsibility activities, how companies can create value not only for their shareholders, but also for their employees, customers, communities, and the planet as a whole. During the master class we will talk about the impact of business operations on various stakeholders, how the companies can contribute to the well-being of different groups and improve their own long-term sustainability. Overall, applying socially responsible practices is not only the right thing to do from a moral and ethical perspective, but it can also create long-term value for the company and contribute to a more sustainable and equitable society.
The master class will be conducted by Artak Ordyan, who has International MBA. He is a not-for-profit sector professional with over 18 years of field experience in program management, resource mobilization, sustainable business solutions and cross sector partnership.
The participation is free for "1, 2, 3 Star" members of Armenian HR Association.
The participation fee for non-members is 8,000AMD.
Register below.