Blockchain for HR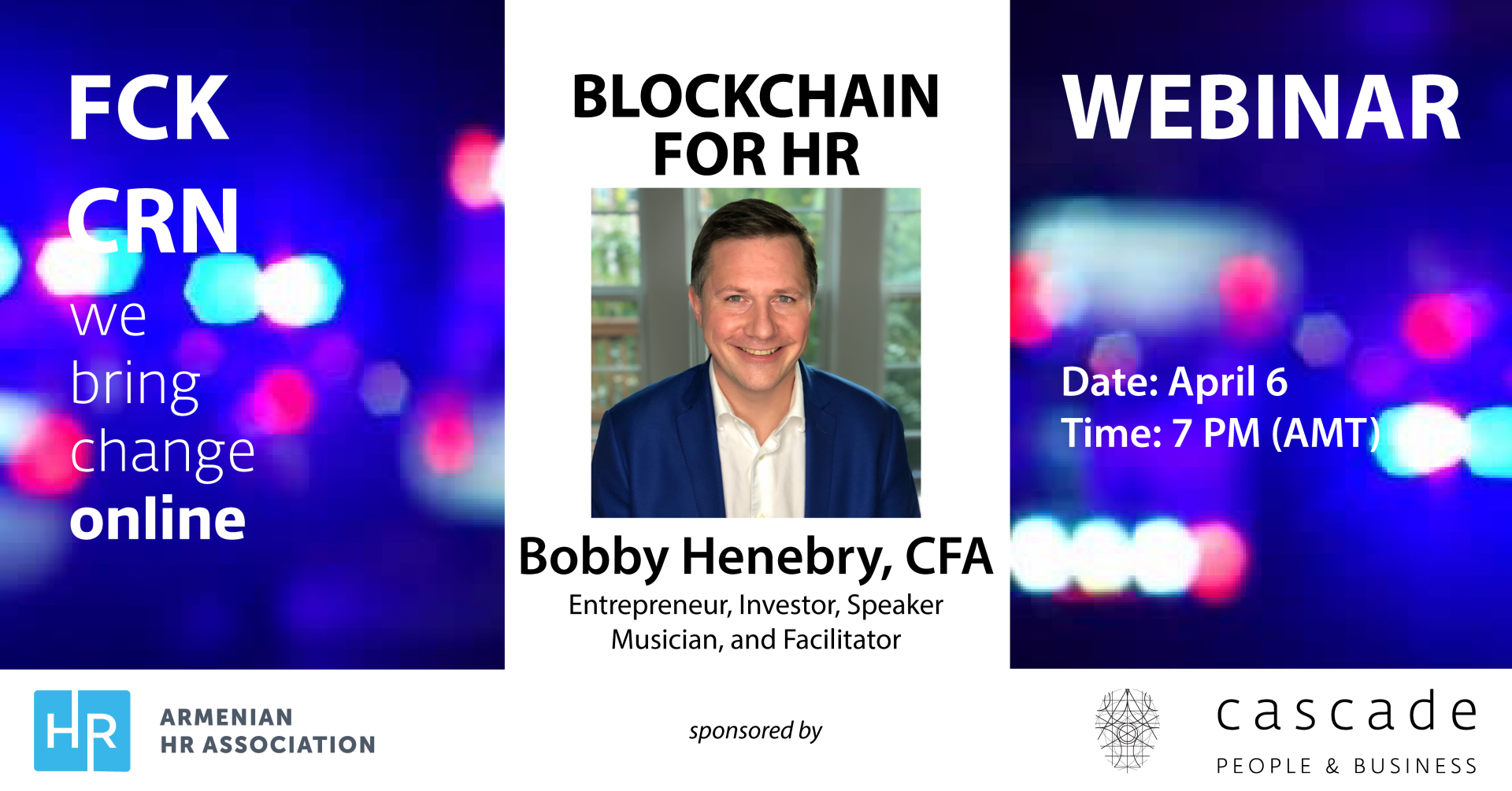 April 6, 2020
19:00 to 20:00
Blockchain is a new technology that many people around the world are talking about, yet there is still uncertainty about how it will impact many industries. This virtual presentation is designed for Human Resource (HR) professionals to help them understand the technology, and then goes into examples of where it is being applied in business and outlines applications in the field of HR. Even if you do not plan to use blockchain in your HR practices, there is an emerging workforce in this industry that needs your help connecting with opportunities, so join us for an informative presentation designed to help answer your questions about blockchain and digital assets.
Bobby Henebry, CFA is an entrepreneur, investor, speaker, musician, facilitator, and passionate helper of people the world over! Currently, he has three entrepreneurial roles…. Partner at DM Capital (value investment manager), founder of Chord Savvy (music education and entertainment platform), and founder of an education and speaking business that covers the topics of blockchain and digital asset technology, relationship capital / networking, and reinventing yourself as an entrepreneur in the digital age. On the subject of blockchain, Bobby was an early adopter of mining cryptocurrencies in 2016 through his company, HBCC, and went on to work with a number of startups in the space, which eventually led to presenting on this subject around the world. 
Previously, he was a partner at SeaBridge Investment Advisors, advising wealthy individuals and family offices globally. Bobby earned a mechanical engineering degree and MBA, both from Georgia Tech. He is an SIBF Leadership Academy grad, and is highly active as a facilitator in the Middle East Leadership Academy (MELA) and Central Eurasia Leadership Alliance (CELA). He has also served as an executive mentor in the Global Good Fund's LEAP program. Bobby has traveled to 55 countries, always bringing his guitar with him.
Technical Details:
Date: April 6
Time: 7:00 pm (AMT) – convert to your time zone – https://bit.ly/2UJ3vgA 
Duration – 1 hour
Participation fee: 5 USD (=2500 AMD)