brand strategy. ReCHARGE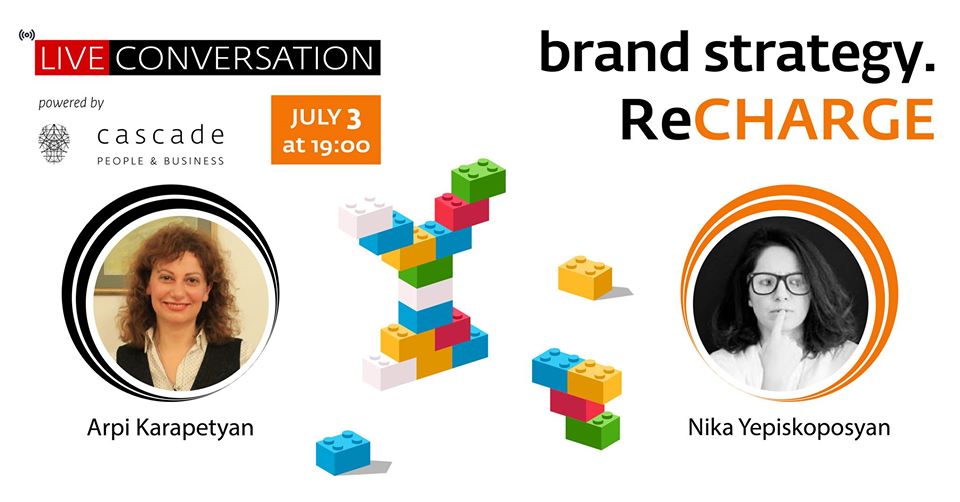 July 3, 2020
19:00 to 20:00
Live Conversation
+37477799629
FB Live on July 3 we will be hosting Nika Yepiskoposyan, who being a Sociologist by her academic background, will disclose the thrilling world of brand strategist career and talk about the capacities and knowledge you need to start or develop your path in brand building.
Nika is a brand expert with more than 15 years of theoretical and 8 years of practical experience in branding.
In a capacity of brand strategist, Nika has built numerous brands and designed communication strategies for various structures – from small businesses to governments.
Nika gives consultancies and delivers lectures on brand development, brand experience and communications.
The Conversation will be hosted by Arpi Karapetyan (www.arpikarapetyan.com) in Armenian.