Breaking-away Strategies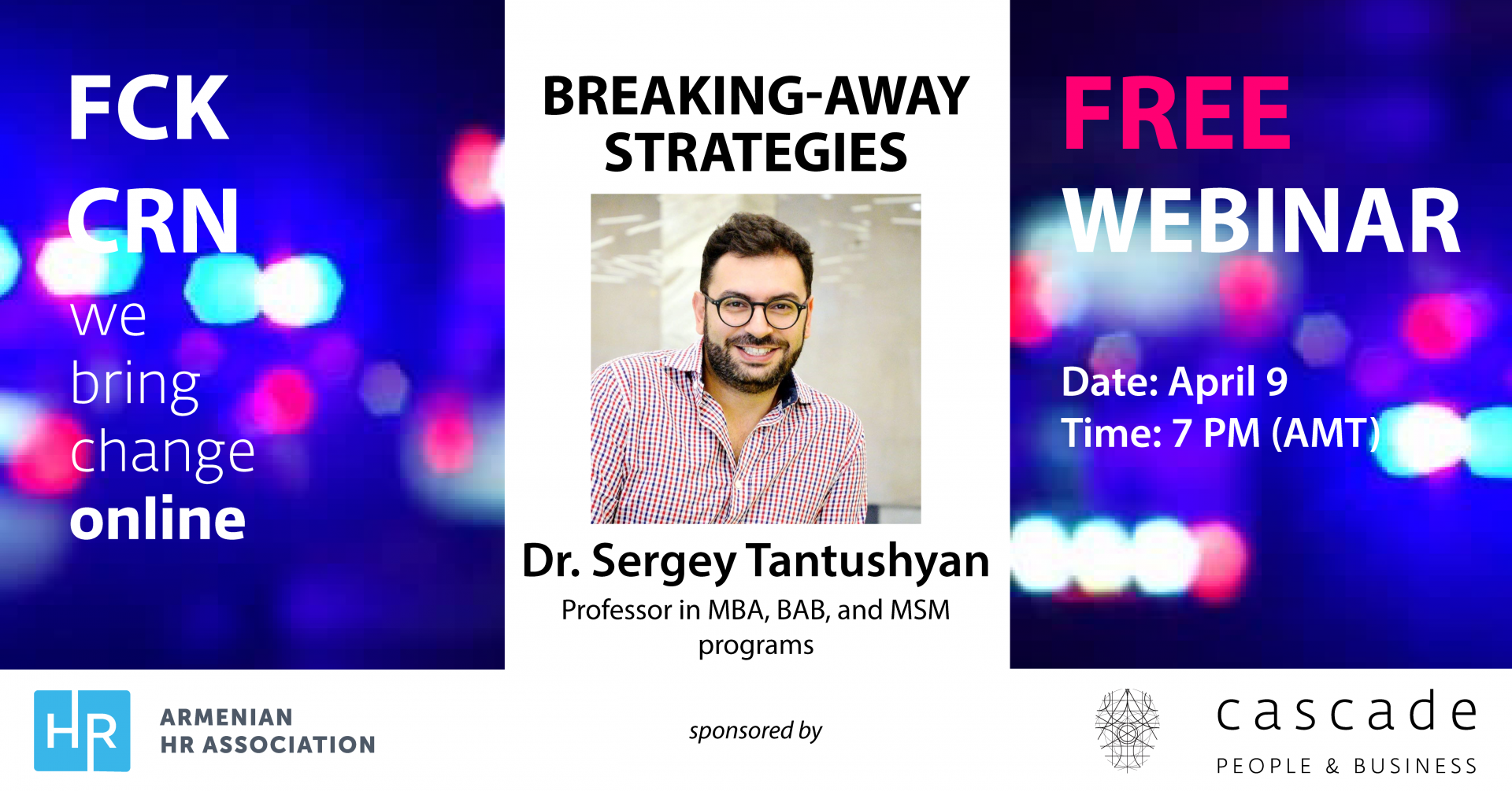 April 9, 2020
19:00 to 20:00
At Cascade People & Business we are nailed to our mission to bring change and continue doing it online via WEBINARS.
The topic: "BREAKING-AWAY STRATEGIES" 
Companies like Swatch,Heinz, Cirque Du Soleil, Ferrero with their Kinder and many more are so successful because they took the courage to go against the stream. To break away from the industry one can tap into 4 old-as-the-world components of the Marketing Mix, the 4 Ps, but in an original, new way. Let's discuss the success stories, and brainstorm how you can do the same for your business.
Dr. Sergey Tantushyan is a Business Strategy and Effective Communication professor in the MBA, BAB and MSM programs at AUA. Until July 2019 he was the Director of Extension Programs at the American University of Armenia. Sergey was formerly a Deputy CEO at IDeA Foundation, a major philanthropic organization undertaking headline development projects in Armenia. In addition to his 2011 MBA from Brandeis International Business School in Boston, MA, Sergey also holds an MSc in Economics from Yerevan State University, an MCLS from AUA, and a Doctorate degree in Finance and Economics from the National Academy of Sciences of Armenia. 
Technical Details:
Date: April 9
Time: 7:00 pm (AMT) – convert to your time zone – https://bit.ly/2UJ3vgA 
Duration – 1 hour
Participation is FREE of charge