Organizational culture and performance management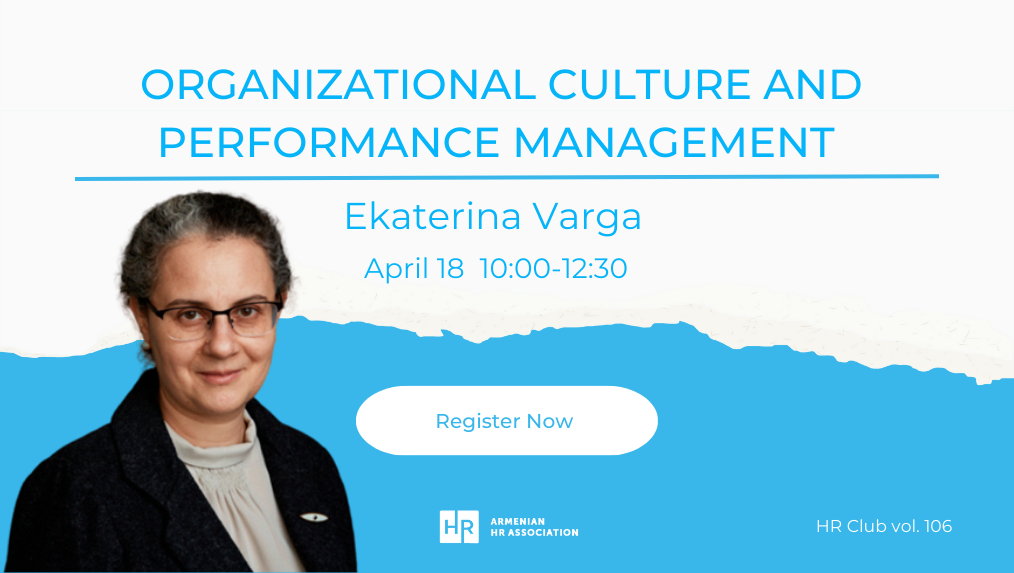 April 18, 2023
10:00 to 12:30
80 Arami str., 3rd floor, Yerevan
+37433584696
💭 Organizational culture is a company's internal environment, which can either provide energy for business development or become a barrier to effective functioning.
👉 We will discuss how culture is reflected in a company's organizational design, decision-making systems, and performance management systems. We will analyze how a performance management system can be an obstacle to culture development and how a company's inner myths and routines can bury the best performance management system and working motivation.
👩‍🏫 Ekaterina Varga will lead the master class. Ekaterina's almost twenty years of experience includes working in internal human resource management and at leading global organizational consulting firms such as Korn Ferry (ex Hay Group) and Towers Willis Watson (ex Watson Wyatt).
❗️ ATTENTION! This master class is for HR Directors and Managers, CEOs and Top Managers. ❗️
📍 Working language: Russian
The participation is free for "1, 2, 3 Star" members of Armenian HR Association.
The participation fee for non-members is 8,000AMD.
Register below.