Cyprus Human Resources Management Association's Annual Conference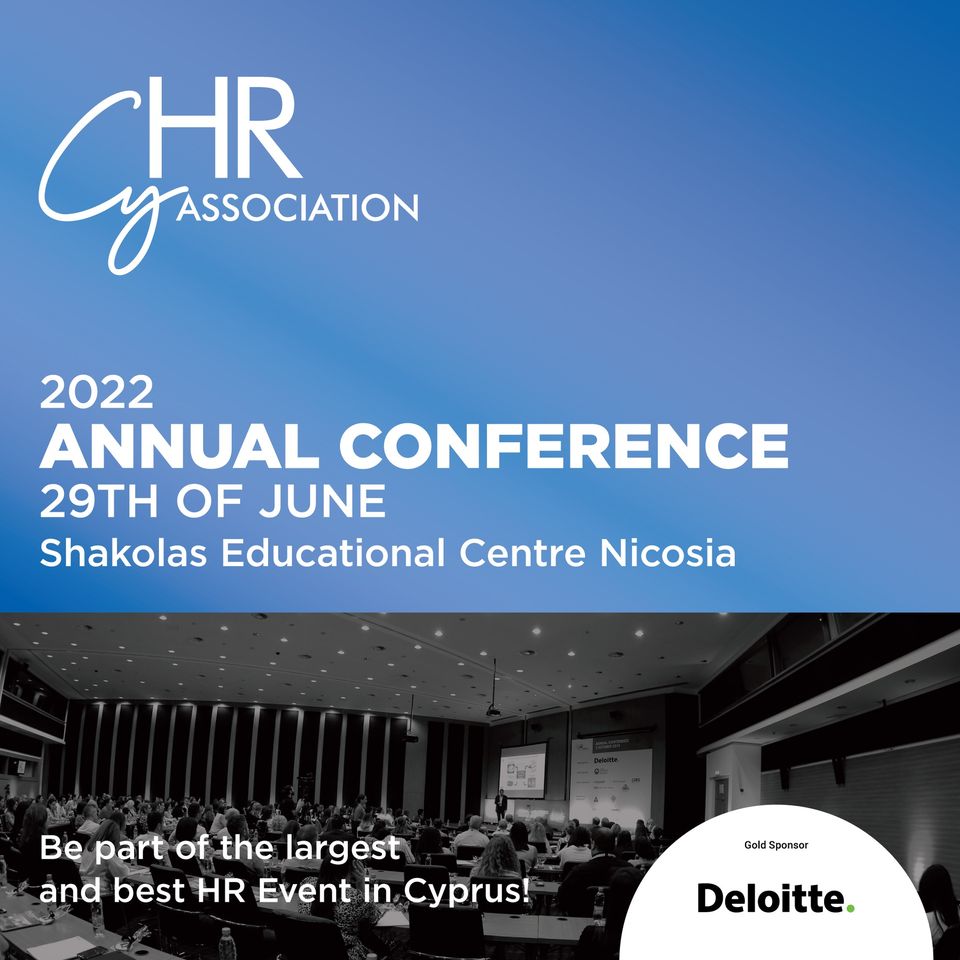 Siakoleio Training Center of Clinical Medicine
+374 33 58 46 96
The Cyprus Human Resources Management Association's Annual Conference, the biggest HR event in Cyprus returns this year by physical presence and also by giving the opportunity for those who wish to watch it online!
For the past 22 years, the Annual Human Resources Conference has hosted a number of distinguished speakers from the business and academic world, both from Cyprus and abroad, who have shared their experiences and knowledge in the field of Human Resource Management.
This year's CyHRMA conference will once again feature HR experts talking about a wide range of vital issues related to the future of the sector and business success. The key-note speaker, Ms Lucy Adams, former BBC HR Director, will speak about «How can HR find a better normal?». 
More information about the confirmed speakers on the conference, so far, and the program, you can find on the following link: https://www.cyhrma.org/portfolio/annual-conference-2022/
You can register by completing the registration form by 27th of June 2022. You will then receive an email from the CyHRMA with further details and information about your registration.
For more information please contact us at [email protected]  or tell: +374 33 58 46 96