data science. ReCHARGE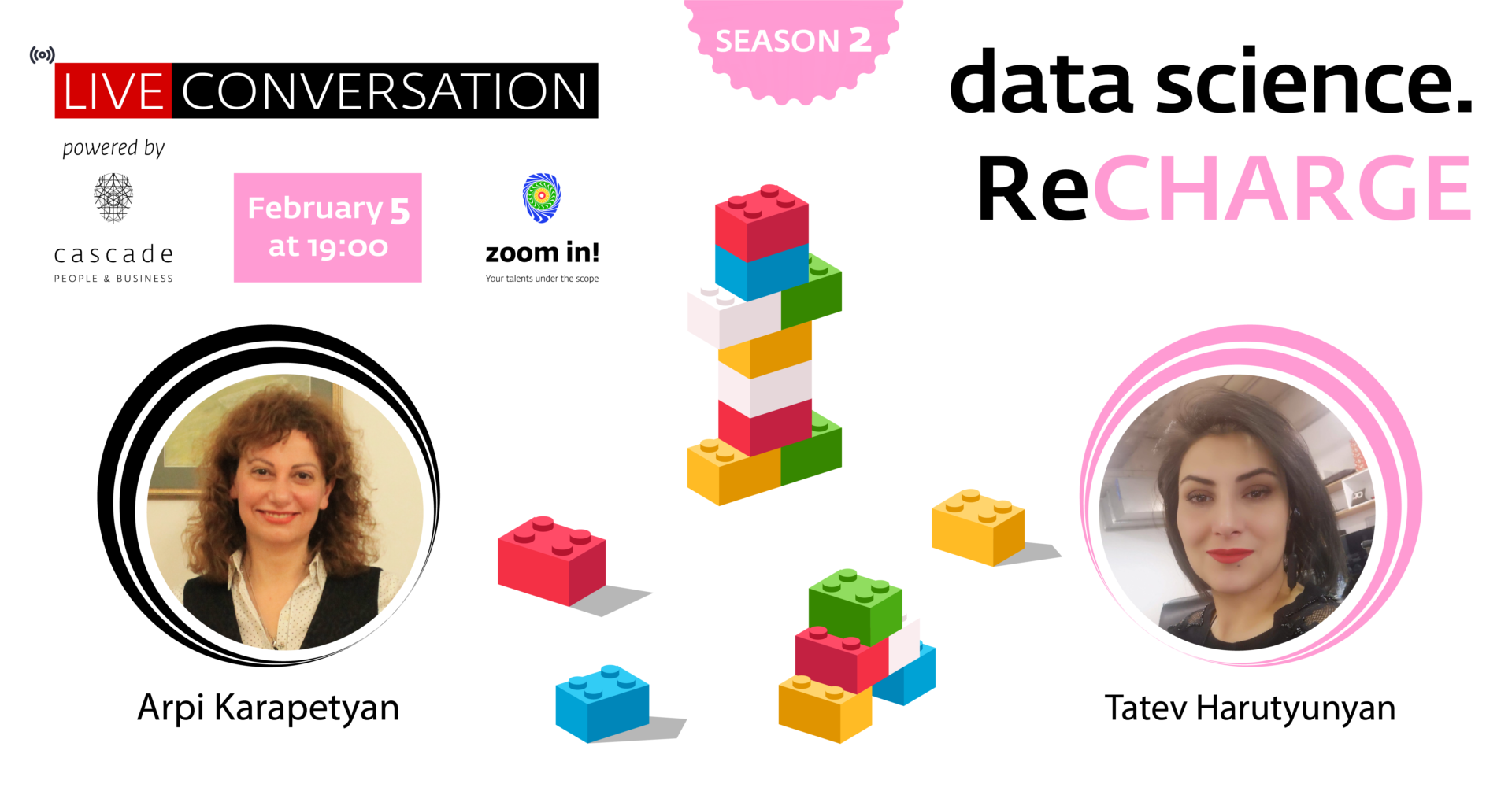 February 5, 2021
19:00 to 20:00
Live Conversation
+37494584696
FB Live on February 5 we will be hosting Tatev Harutyunyan, who is a Financial Data Scientist at PicsArt and will be talking about and the possible trends of transformation.
The following points will be discussed:
What should data scientists learn?
What are the most valued skills for the profession?
What to expect?
Tatev is a results-based Data Analyst/Data Scientist who has been involved in data acquisition, analysis and planning for about 14 years in the Financial / Insurance, and then IT sectors.
She started her career as an actuary-expert at the Pension Fund, then worked first at Cascade, then at Reso Insurance Companies as an Accountable Actuary, Head of Financial Planning, Analysis, and Methodology. She now works for Pixart as a Data Specialist in the Finance Department. She now works for PicsArt as a Data Specialist in the Finance Department.
Together with her husband, they founded Nahapet Brandy Company with its Kensatu Brandy brand, which is a production of Armenian premium class fruit brandies.
The Conversation will be hosted by Arpi Karapetyan (www.arpikarapetyan.com) in Armenian.