economics. ReCHARGE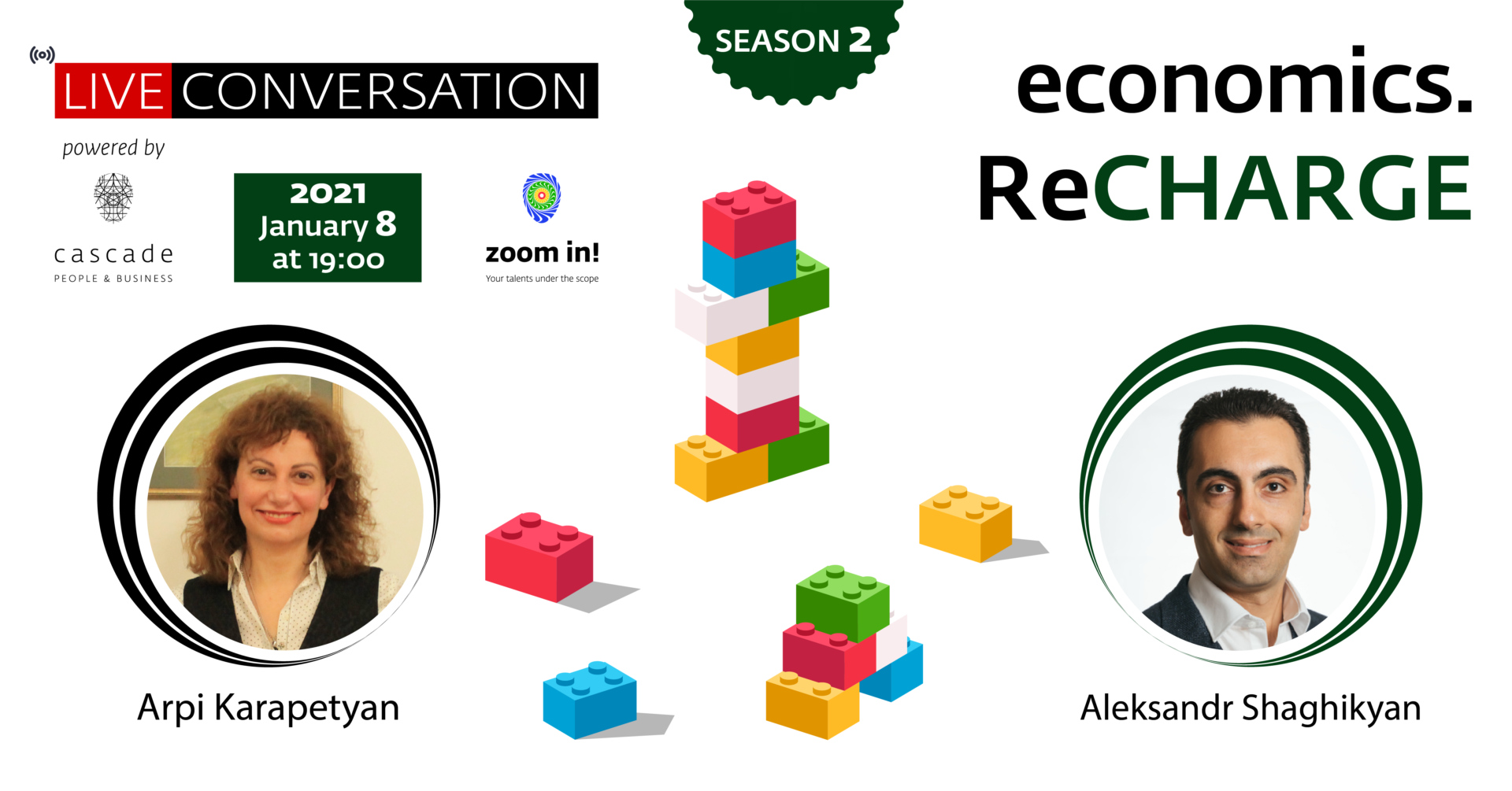 January 8, 2021
19:00 to 20:00
Live Conversation
+37494584696
FB Live on January 8 we will be hosting the Founder and Managing Partner of AMF Consulting Aleksandr Shaghikyan, who will be talking about economics and the possible trends of transformation.
The following points will be discussed:
What should the economists learn?
What are the most valued skills for the profession?
What to expect?
Aleksandr is a highly qualified economist, corporate finance, and strategy expert.
For the last 10 years, he has worked in the business advisory sector assisting different size entities from start-ups to mature organizations.
With the help of Aleksandr, Companies are finding, redefining, and shaping their paths of competitiveness and growth.
The Conversation will be hosted by Arpi Karapetyan (www.arpikarapetyan.com) in Armenian.