Explore HR in Hospitality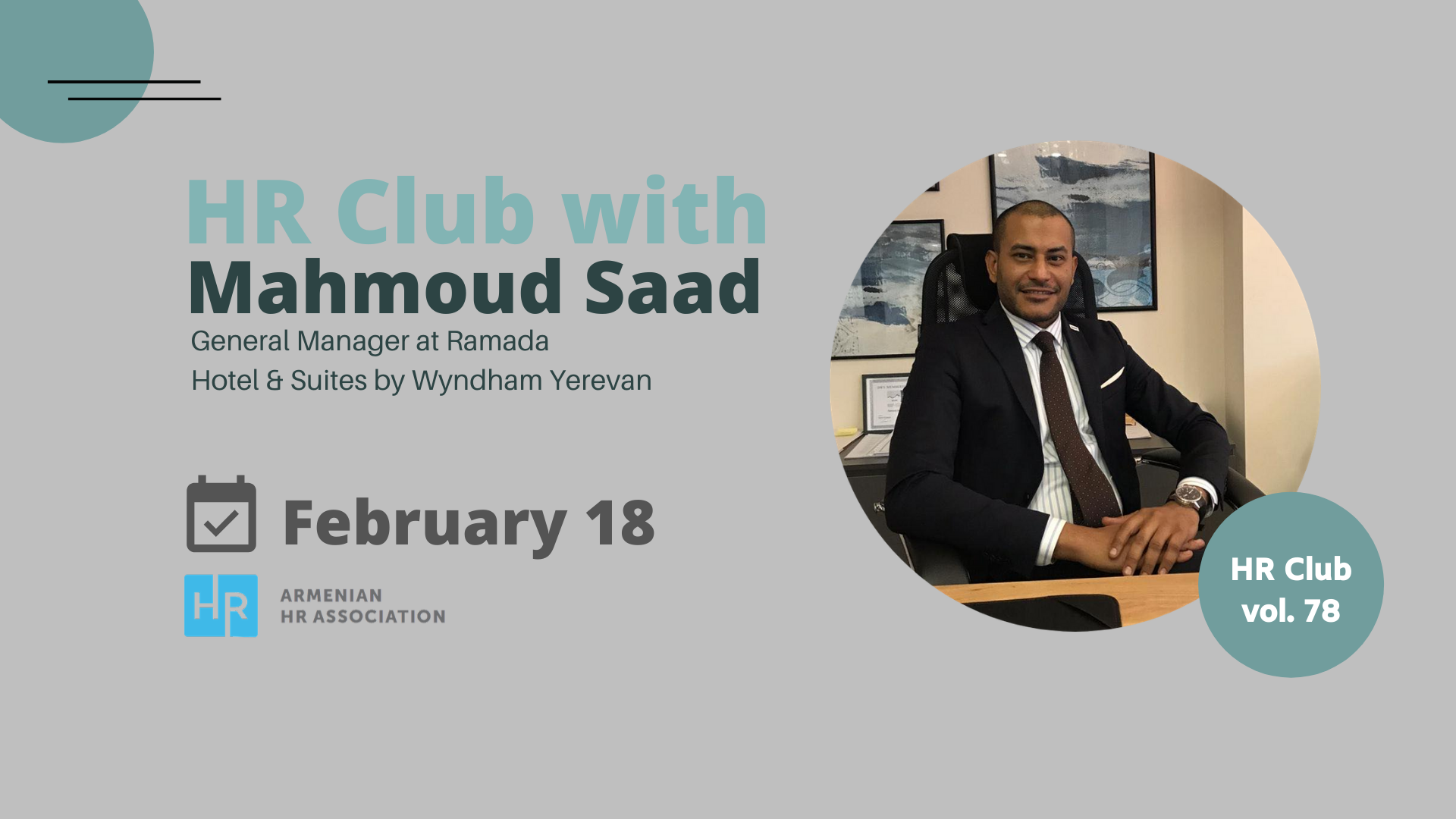 February 18, 2020
17:00 to 18:30
80 Arami str., 0002 Yerevan, Armenia
The first HR Club of 2020 was devoted to HR in hospitality.
Our guest speaker was Mahmoud Saad, the General Manager at Ramada Hotel & Suites by Wyndham Yerevan.
He has been a resident in Armenia since 2015 and he is an international experienced manager in the hospitality industry for 20 years. He joined Wyndham Hotels & Resorts Chain in 2019 as GM of Ramada Hotel & Suite Yerevan.
Being worked around the world gave him the opportunity to get to know different people, nationalities, cultures, traditions and mentalities.
The main topics included:
1. Challenges in hospitality worldwide,
2. Country specifics,
3. Key areas to concentrate on.
+Q&A