Facilitation for HR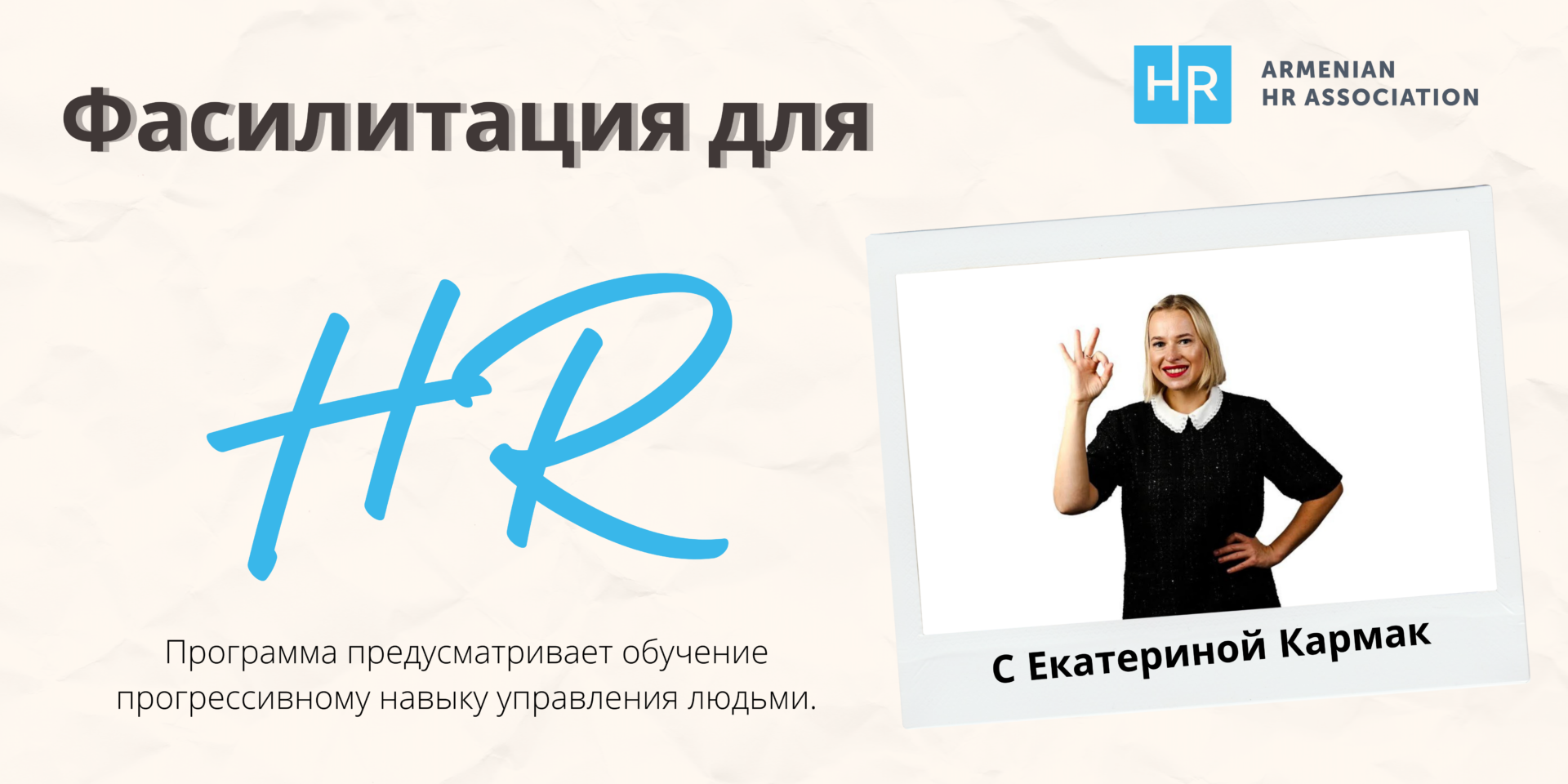 July 6, 2021
18:30 to 20:30
80 Aram str., Yerevan 002
+37494584696
Why is #facilitation an important part of HR industry?
You will be able to find detailed answers to the most important questions about HR facilitation at the master class on July 6.
The following topics will be covered:
What is facilitation?
Why do HR professionals need it?
What problems does it give solution to?
How to prepare and conduct a productive meeting?
What is the typology of sessions depending on the business objectives of the organization?
What are the facilitation toolkits and etc.?
The master class will be conducted by Ekaterina Karmak – an internationally certified business consultant and facilitator.
Ekaterina Karmak is a member of the International Association of Facilitators and Change Management Professionals (ACMP). She began her work experience in 2001 (500+ projects, 300+ trainings). Besides, Ekaterina Karmak is an expert on the largest TV channels in Russia.
Ekaterina Karmak got her education, trainings and internships in the USA, Japan, Germany, France, Norway, Poland, Finland, Sweden, etc. Her clients are such large companies as Yandex, MTS, Enel, LafargeHolcim and others.
Category of trainees: HR directors, HR partners, HR specialists, employees of internal communications departments, heads of companies.
The master class will be held in Russian.
There is no entrance fee for HR Association "1, 2 and 3 Star" members.
The entrance fee is 8000 AMD for non-members.