Info-tour at Tsaghkunk village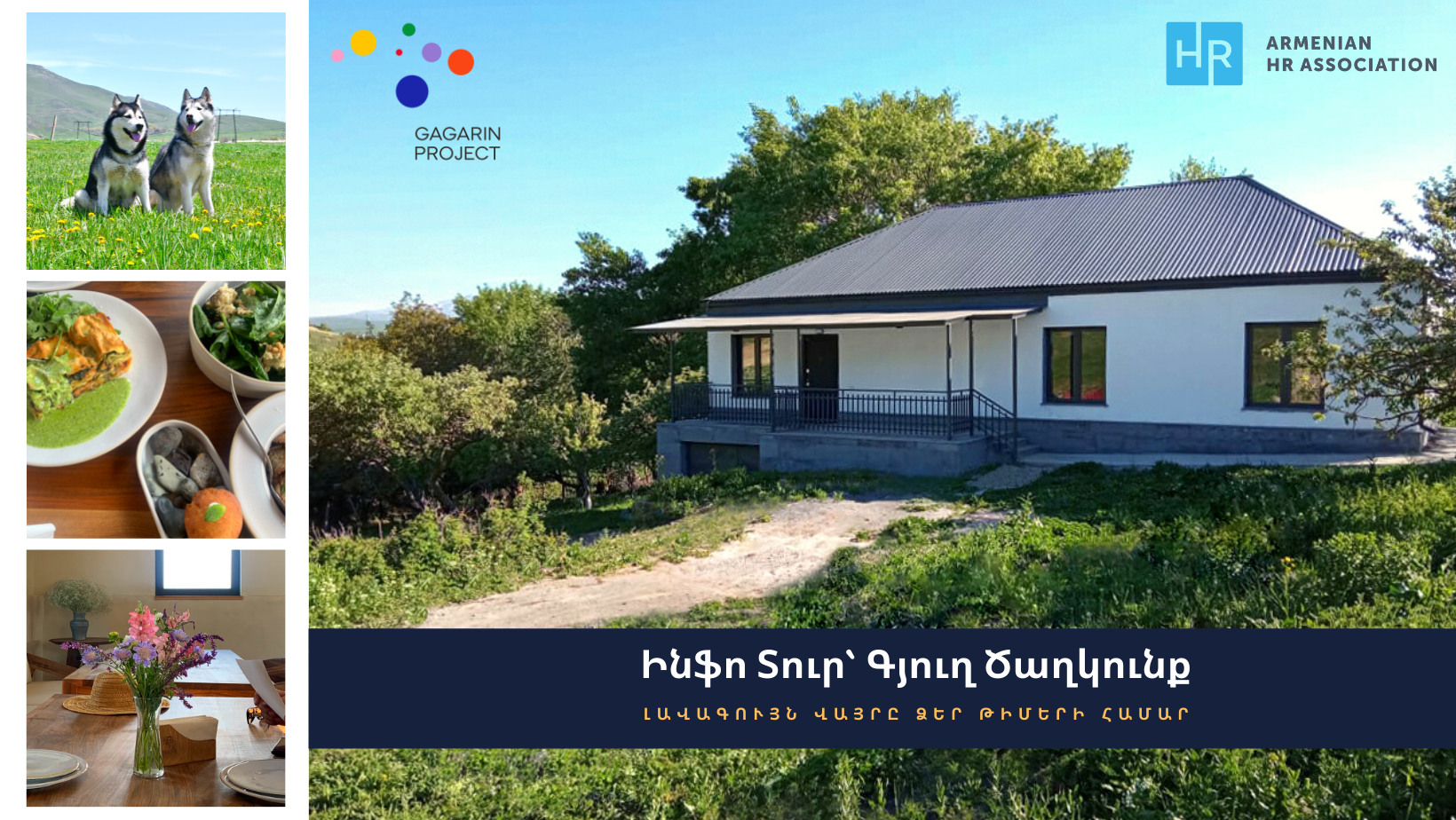 September 4, 2021
11:00 to 17:00
Tsaghkunk village
+37494584696
Armenian HR Association kindly invites you to Tsaghkunk village to participate in an unprecedented info-tour. We are going to have fun, discover Tsaghkunk village through special places intended for team building activities, delicious and unique cuisine, husky dog center, etc. In addition, there will be a wine tasting in cooperation with the Viticulture and Wine Foundation of Armenia.
The info-tour is hosted by the "Gagarin Project".
Agenda:
11:00 – Departure to Tsaghkunk Village from Republic Square
12:00 – Visiting Saint Thaddeus Church in Ddmashen
12:30 – Visiting Saint Sargis Church in Tsaghkunk
13:30 – Visiting "White House" team buildings and rest house center
14:00 – Visiting "Tsaghkunk Guest House" and "Chef House" boutique hotel
14:30 – Visiting Tsaghkunk ancient cemetery
15:00 – Visiting old Armenian Glkhatun for Armenian folk program
15:30 – Lunch and Wine tasting
16:30 – Visiting Huskvill
17:00 – Departure to Yerevan
Info-tour includes a two-way transfer of guests from Yerevan to Tsaghkunk. The departure is planned on September 4 at 11:00 near the Republic Square HayPost (address: 28 Nalbandyan St.).
Date: September 4
Location: Tsaghkunk village, Gegharkunik region.