How to become an HR SUPERHERO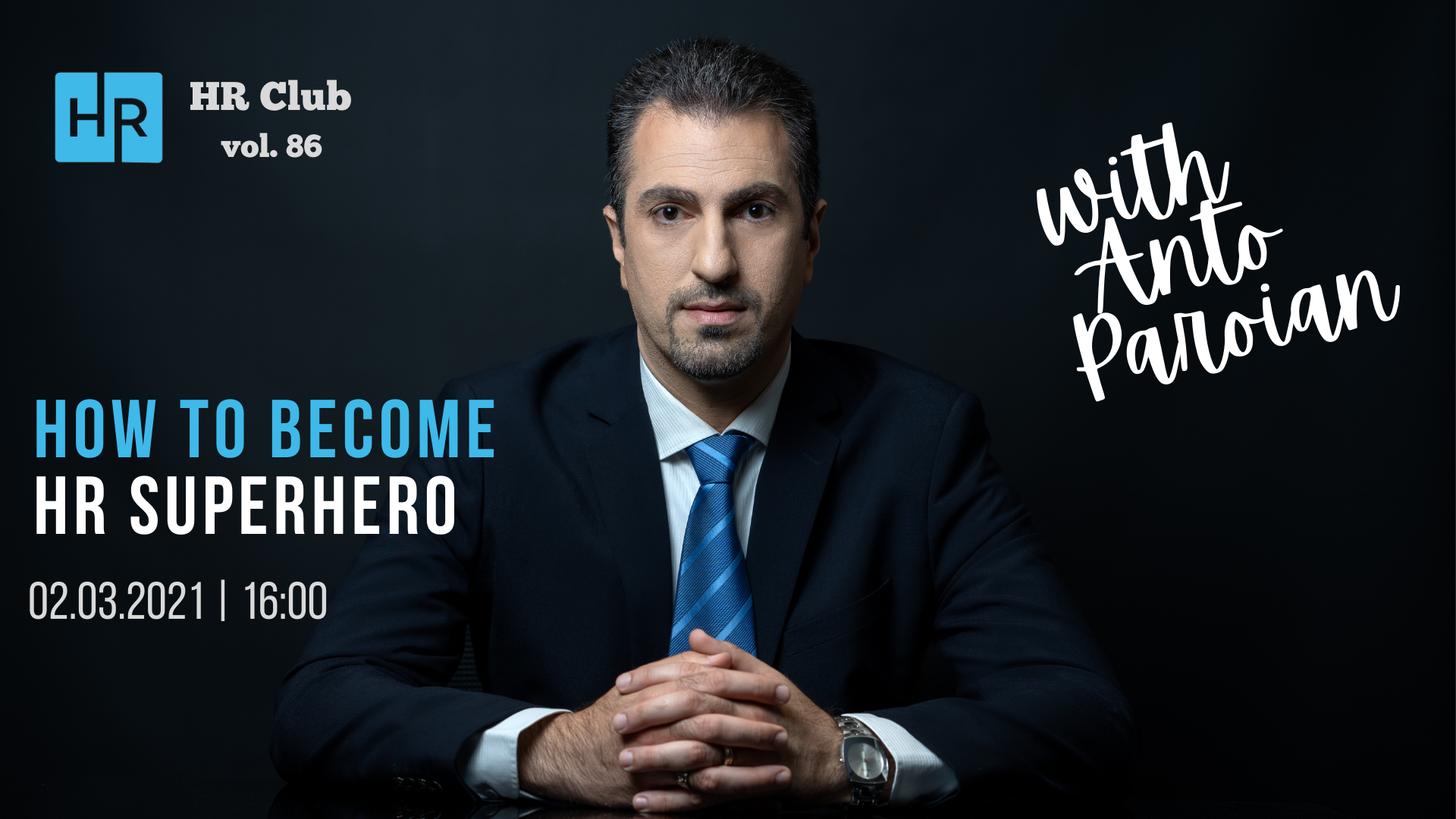 March 2, 2021
16:00 to 17:00
Have you ever thought of being an HR Superhero?
Do you want to know what type of questions should be asked during an interview, together with understanding key non-verbal messages that the candidates give off while not really saying anything (usually when lying to you).
If you want to learn more about these kinds of questions and ask yours, join us on the 2nd of March for the meeting with Anto Paroian.
Anto Paroian (https://bit.ly/3bz4xUM) is a South African Armenian, born and raised in Johannesburg, who is currently residing in Cyprus. Intrigued by human behavior and the study of human deception, Anto decided to become an Expert Trainer Deceptionologist, specializing in deception detection, micro-expressions, verbal and non-verbal communication, cross-examination skills and statement analysis. He is currently a sought-after Public Speaker, Coach and Trainer for professionals, organizations and institutions in a wide variety of fields, including Human Resources, Sales, Politics, Law Enforcement and Legal Services.
Anto is also the CEO of The IdealCoaching Group – a soft skills company specializing in the study of Body Language, Emotional Intelligence and Objection Handling and the use of these skills as powerful tools for succeeding in life as professionals.
The meeting language will be English.
Register by filling your info below or by sending an email to [email protected] or by calling 094 58 46 96.
Participantation at the event is free of charge.