How to choose the right marketing specialist?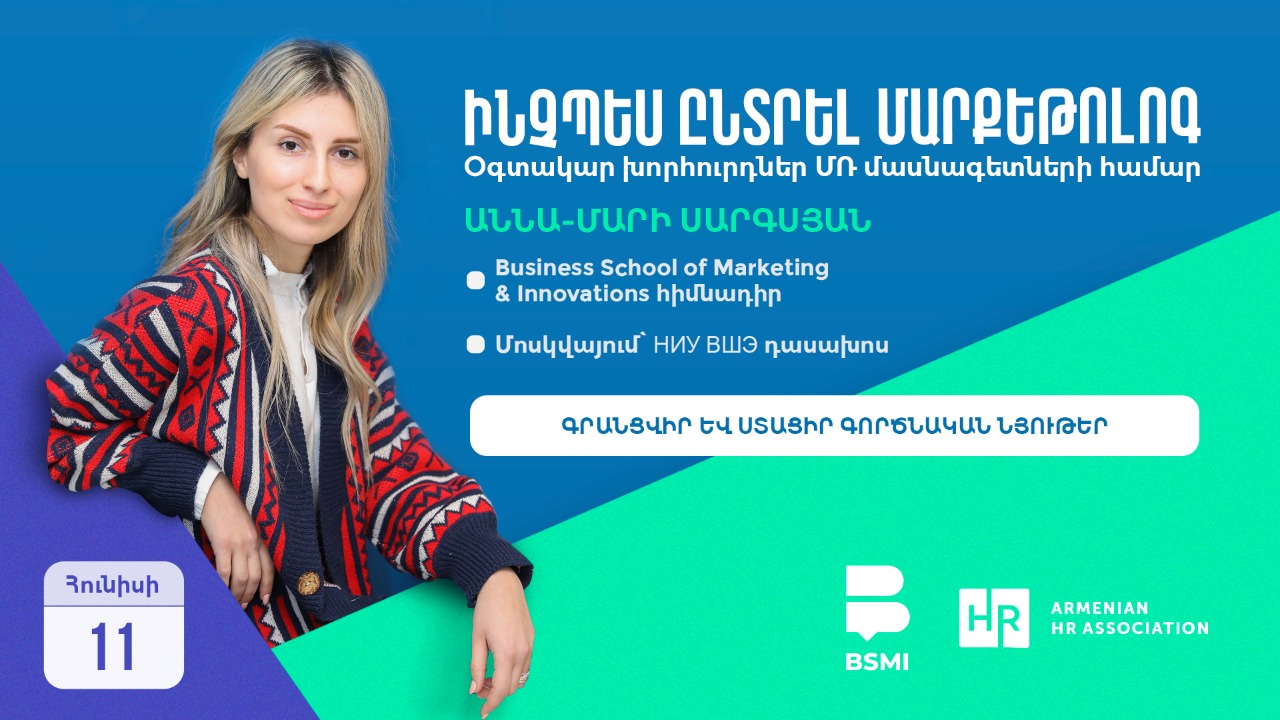 June 11, 2020
17:00 to 18:30
Dear HRs, we are starting a long-awaited series of masterclasses organized especially for you.
On May 26th at 17:00 our first guest is Anna-Marie Sargsyan, the founder of the Business School of Marketing & Innovations.
Having worked in Russia for the past seven years, Anna-Marie, a lecturer at НИУ ВШЭ and a specialist in the international advertising team at Unilever, has met with many marketers, from beginner students to professionals.
This experience helped Anna-Marie understand how to immediately understand the level of professionalism of a marketer, and during this webinar, she will share useful tips for Armenian HR professionals, as well as provide useful materials for even more effective interviews.
The masterclass will be held on Zoom.
Register by following the Register now button below.
You can also register by sending a letter confirming your participation to armenianhrcommunity@gmail.com e-mail address or by calling 077 799629.