HR Breakfast with Marketing Menu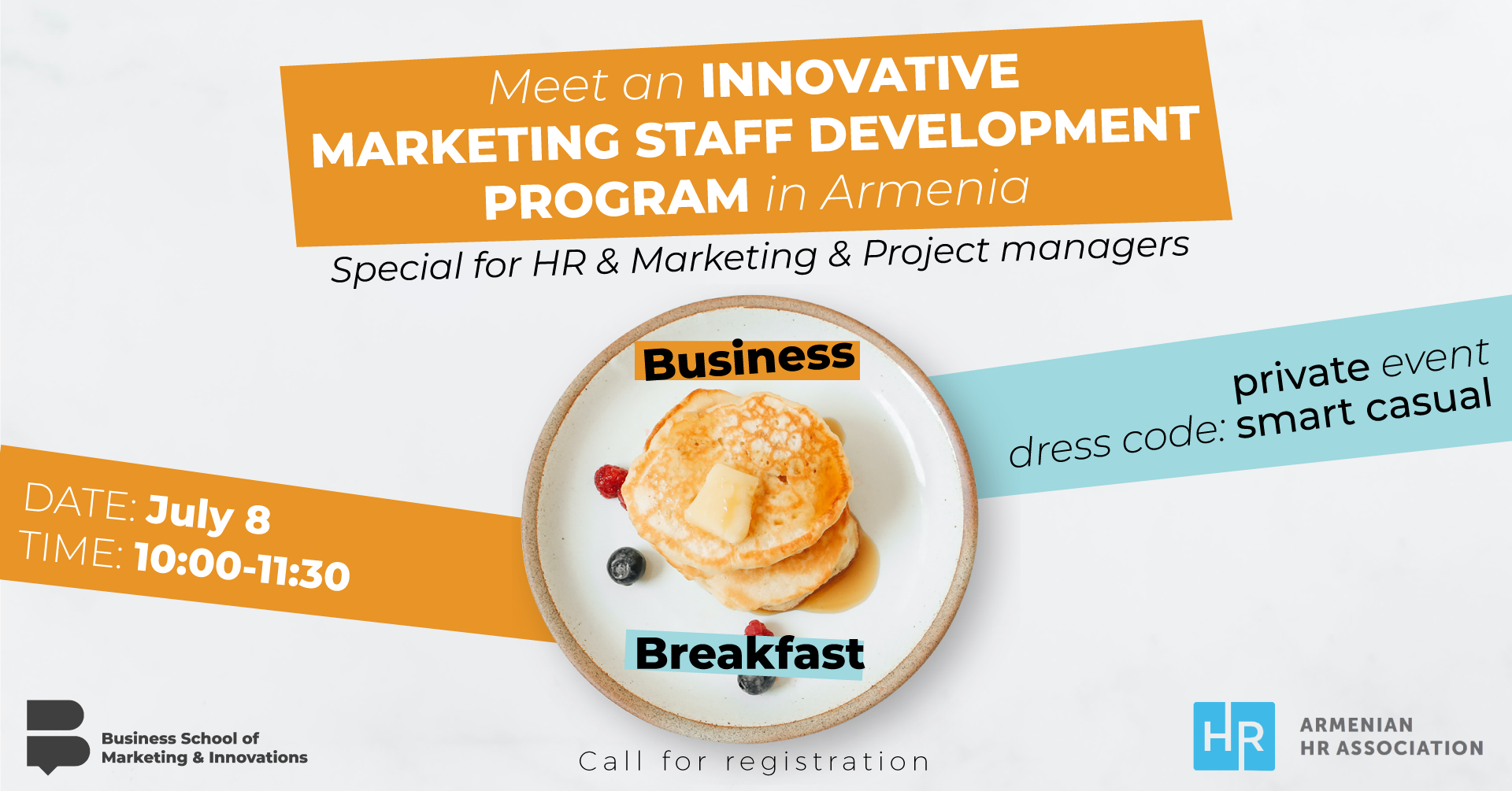 July 8, 2021
10:00 to 11:30
George's DOM, Saryan St., 19 Building
+37494584696
Dear HR professionals,
Come join us for healthy and informative breakfast on July 8th.
Armenian HR Association is pleased to invite you to #HR breakfast which aims to introduce HR professionals to "Global Marketing in 5 Months" program launched by Business School of Marketing & Innovations in September.
This is the first ever course in Armenia that prepares professional marketers, fully trains marketing/project managers as well as business owners in 5 months.
BSMI founder Anna-Marie Sargsyan will present the school's upcoming programs, benefits, etc.
What are the benefits of the program?
It is based on seven years' experience with such international corporations as Unilever and Bayer, as well as teaching experience at HSE University;
It is adapted to the features and specificities of the Armenian market;
It provides the opportunity of free open lessons.
There is NO entrance or participation fee.
Learn more about BSMI here.
Register via the form provided below.