HR Breakfast with Haik Kocharov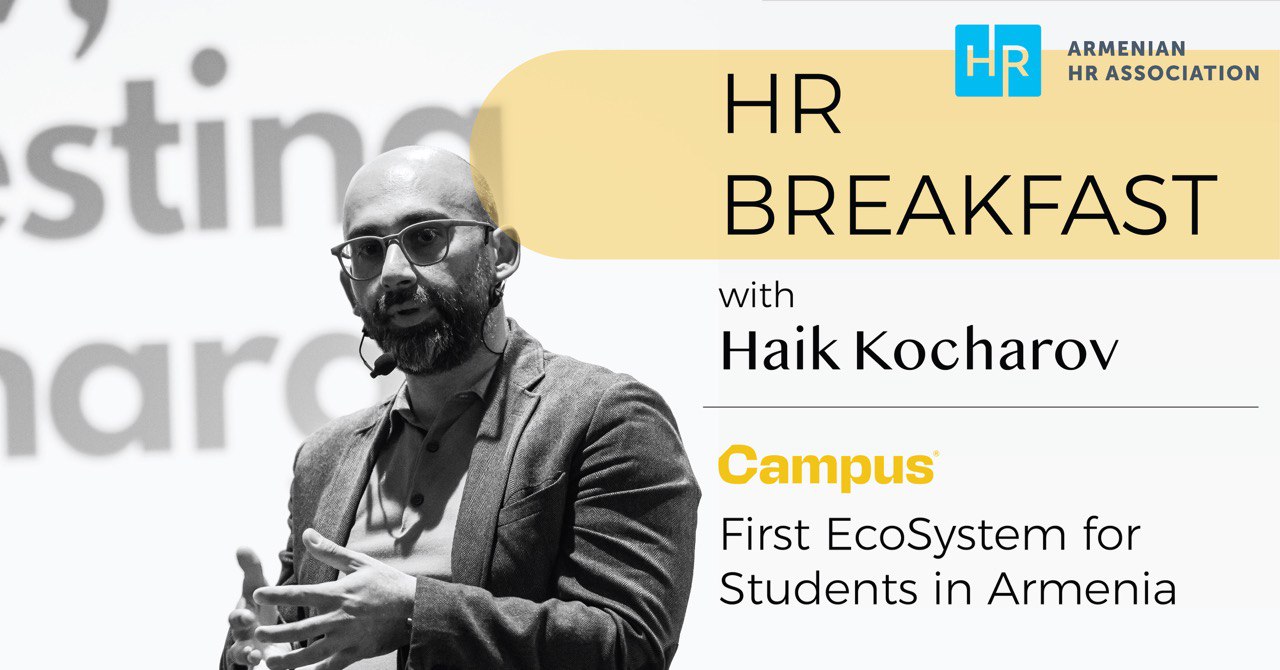 November 7, 2023
10:00 to 11:30
15/184 Mesrop Mashtots Ave, Yerevan
+37433584696
If student engagement is crucial for your company and you're seeking a direct connection with students, we invite you to get acquainted with Campus.
Campus is the first student ecosystem in Armenia, created to revolutionize student life and encourage students' path to a prosperous career. Campus aims to create more accomplished students today for a more sustainable future.
Campus offers many opportunities to students, including, of course, job postings and career prospects. This is where many companies can come up with various offers for students.
During this breakfast event, Hayk Kocharov will delve into the platform's advantages and potential avenues for collaboration with companies.
Admission is free, but seats are limited.
Secure your spot by registering below.
Seats are full!