Summary of recent changes in tax legislation related to taxation of salary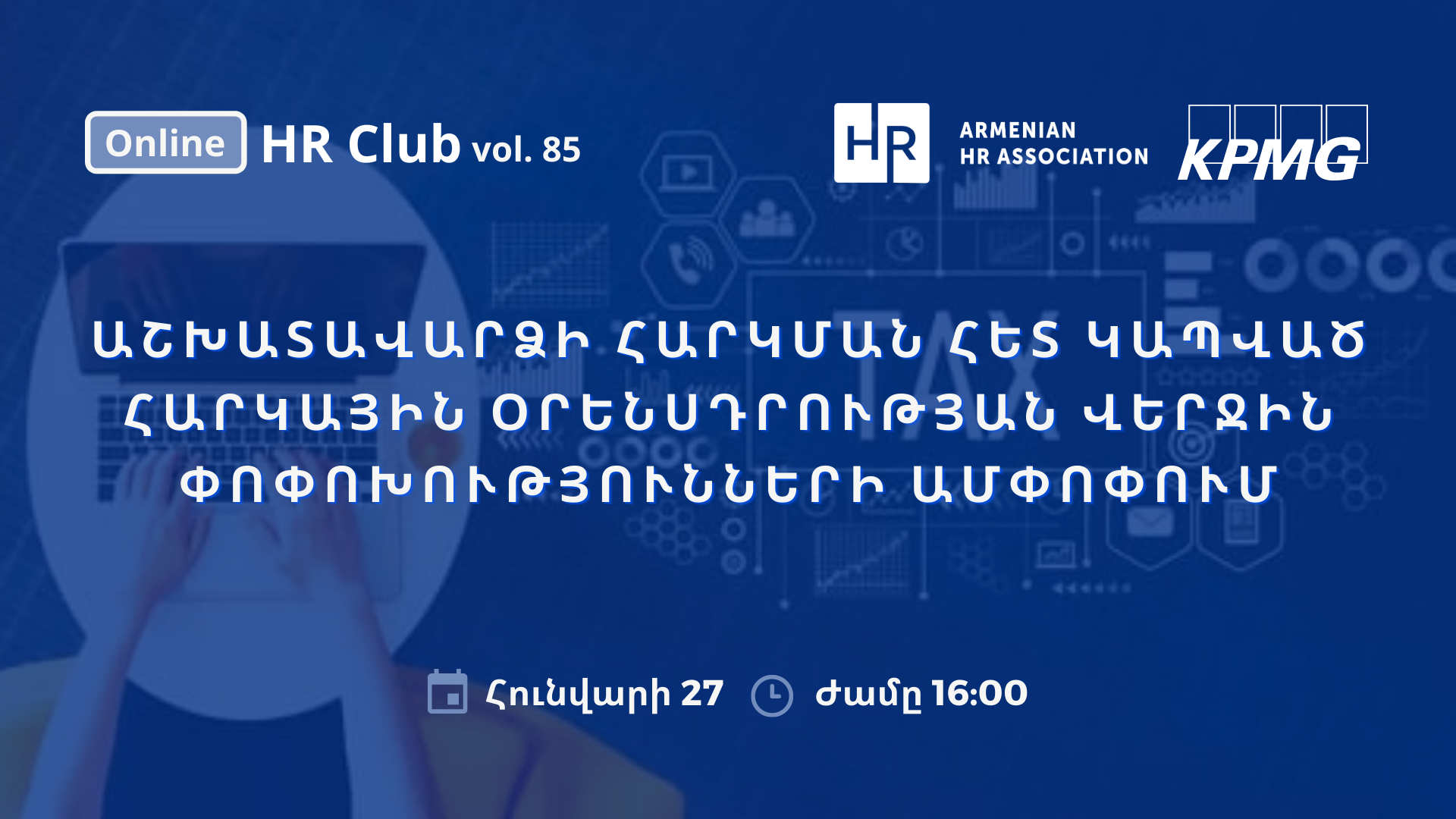 January 27, 2021
16:00 to 17:00
We kindly invite you to participate in the HR Club on the topic of "Summary of recent changes in tax legislation related to taxation of salary", which is organized by the Armenian HR Association in cooperation with KPMG Armenia. The meeting-discussion will be conducted by KPMG Armenia's Senior Tax Manager Shoghik Gharibyan and Head of HR Department, Senior Manager Sona Martirosyan.
The following issues will be discussed during the meeting:
Income Tax
Social payment
Stamp fee
Examples of calculation
The meeting will be held on January 27, at 16:00 on Zoom platform.
Register by filling your info below or by sending an email to [email protected] or by calling 094 58 46 96։