Corporate Tourism: Your Guide to Team Buildings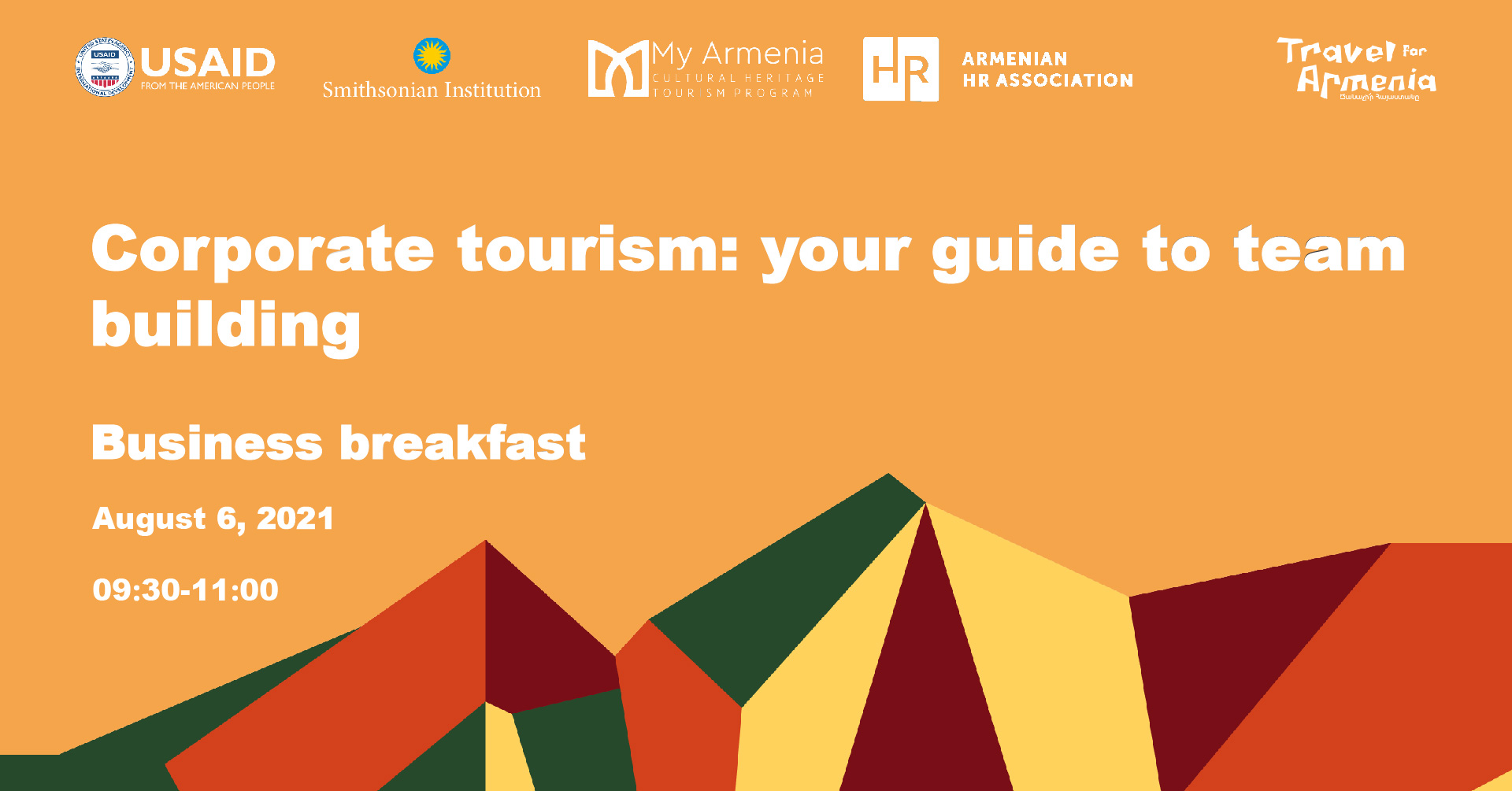 August 6, 2021
09:30 to 11:00
Machar 44, Isahakyan str. 44
+37494584696
Armenian HR Association invites you to take part in the Business Breakfast on August 6 that is organized for our professional community.
During the meeting, "My Armenia" program will present the advantages and opportunities for team building (cultural, wine / gastronomic, adventure). In addition, special tour packages will be presented that can be modified according to the requirements of the organization.
Hurry up to confirm your participation and don't miss another opportunity to get to know each other.
See you on August 6 (09: 30-11: 00) at Machar 44 (Cascade, Isahakyan str.44).
There is no entrance fee for Armenian HR Association "1, 2 & 3 STAR" members.
Entry fee for non-members is 8000 AMD.