For the upcoming HR Day. Breakfast & Photoshoot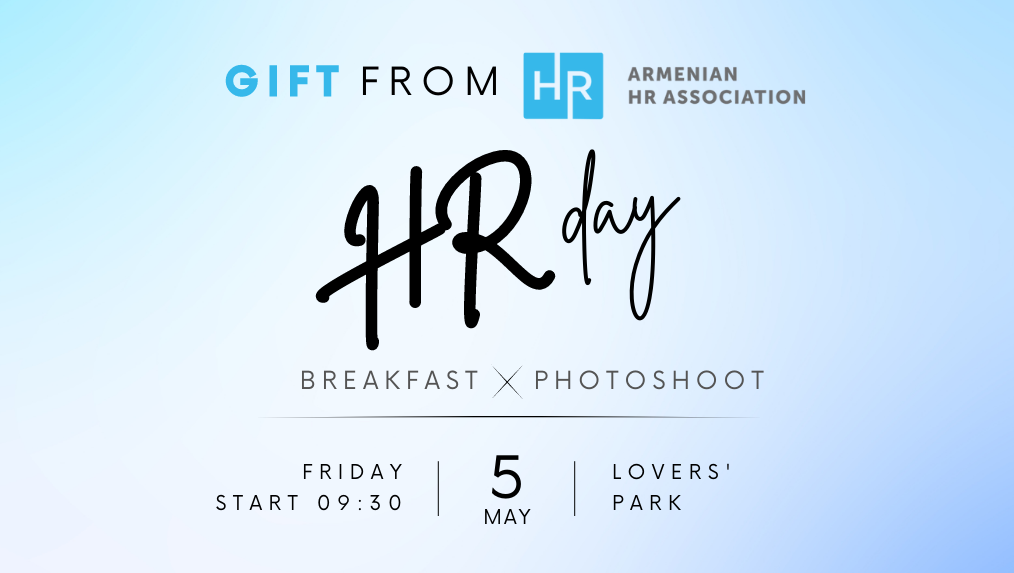 May 5, 2023
09:30 to 13:00
Lover's Park, 21 Marshal Baghramyan Ave.
+37433584696
ATTENTION Due to the unprecedented number of registrations, please consider that preference for participation will be given to members of the Armenian HR Association.
Dear partners,
📢 As you know, many countries worldwide celebrate International HR Professionals Day on May 20.
🥳 International Human Resources Day, or IHRD, is dedicated to recognizing all the hardworking HR and people professionals who work tirelessly to ensure that a company's most valuable asset— its employees— is managed efficiently. On this occasion, the Armenian HR Association prepared a small gift for you – a professional photoshoot.
📌On May 5, at 09:30, we will be waiting for you to get beautiful and high quality photos in the Lovers' Park.
❗ Please register because places are limited. The registration deadline is May 1. ❗
👉 Entry is free.
Register below.