Beyond HR. Law for HRs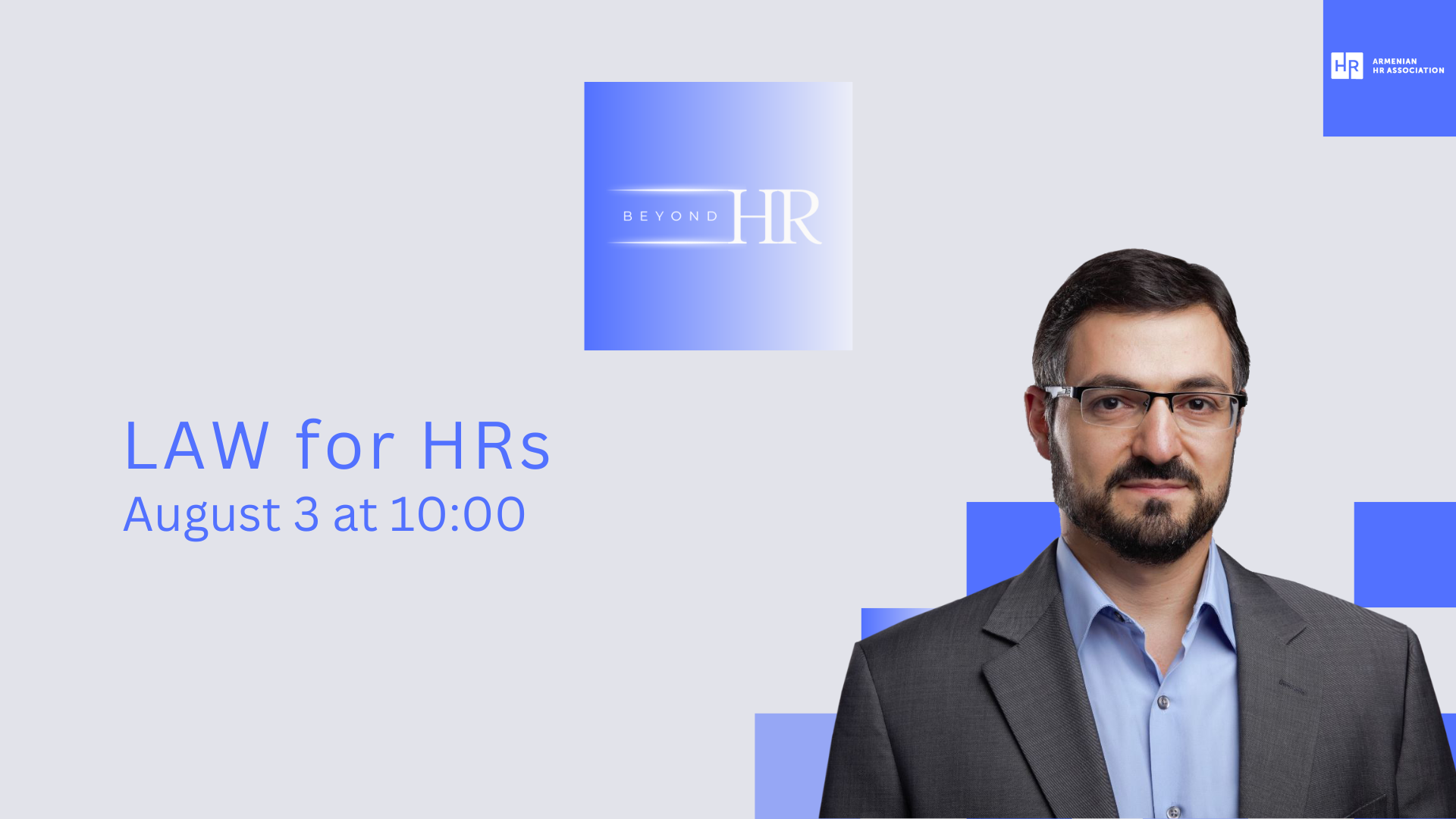 August 3, 2023
10:00 to 12:30
80 Arami str., 3rd floor, Yerevan
+37433584696
This time we are meeting with a lawyer. He will present several contemporary labor law matters: working time management, contract conclusion and termination, and personal data processing. You can also prepare questions that concern you, the answers to which are sometimes difficult to find on your own.
Ara Khzmalyan will conduct the master class. He has more than 18 years of experience, featuring an empowering combination of experience as an in-house lawyer (including 7 years in managerial positions), external legal counsel in a leading local law-firm and university professor.
Ara is the co-founder of the consulting company ADWISE Business & Legal Consulting, he leads the legal consulting direction.
Entry is free for "1, 2, 3 Stars" members of the Armenian HR Association.
The participation fee for non-members is 8,000AMD.
Register below