marketing. ReCHARGE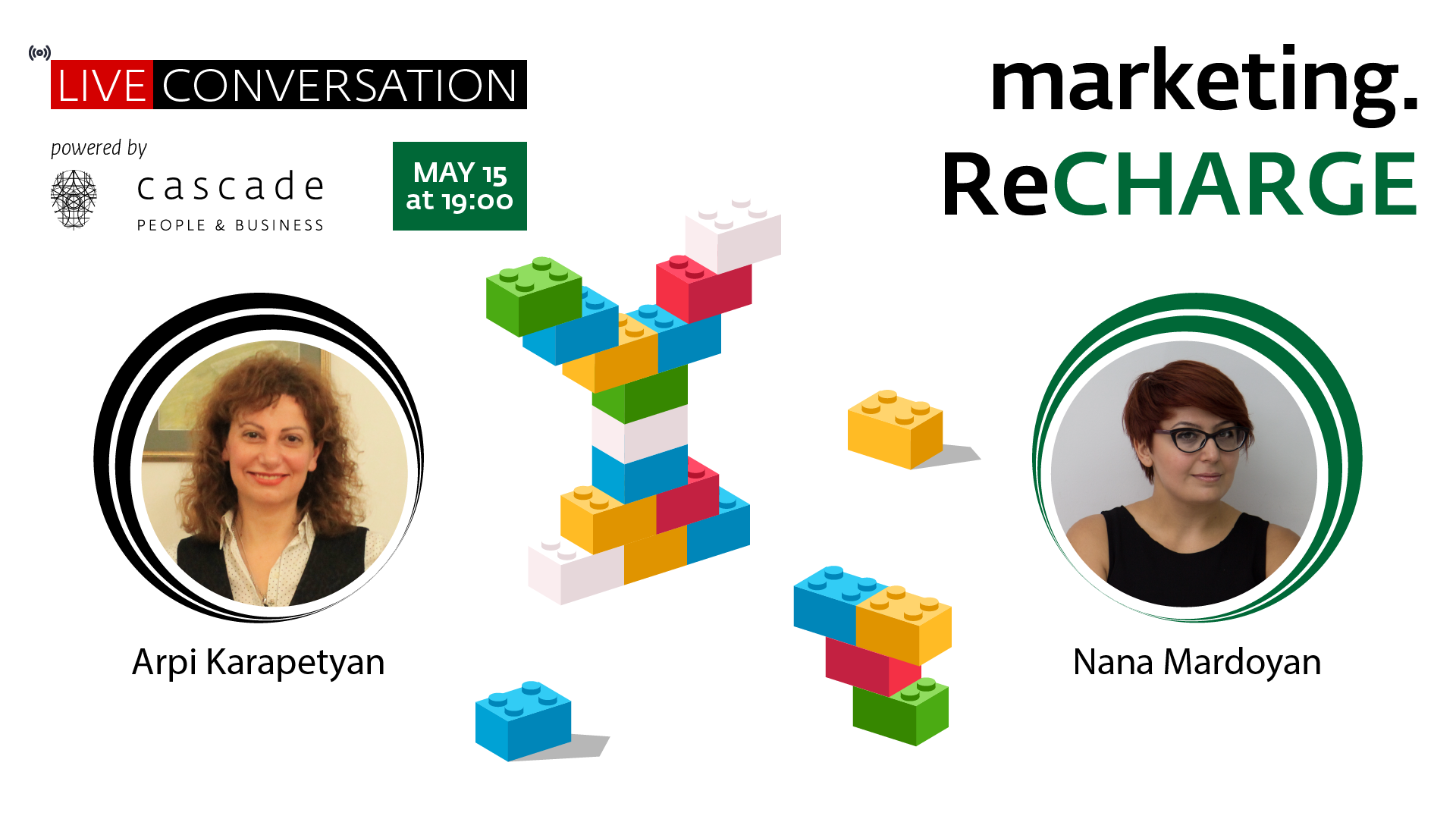 May 15, 2020
19:00 to 20:00
Conversation
+37477799629
On May 15 we will be LIVE on Facebook discussing the trends of transformation in the Marketing profession. The answers to the following questions will be touched:
In this fast-evolving environment and world, what are the trends in the MARKETING profession?

What should marketers learn?

What skills should they develop to keep up with the contemporary trend in the industry?
The Conversation will be led with Nana Mardoyan, a certified content marketing, sales enablement and brand communications specialist with 11+ years of experience in marketing, brand development & management, corporate communications, event management, and copywriting.
Nana conducts workshops and trainings about lean branding and startup marketing.
Join the LIVE Conversation on May 15 at 19:00 to get new ideas, answers to your questions, and share your thoughts about the topic.
The Conversation will be hosted by Arpi Karapetyan (www.arpikarapetyan.com) in Armenian.