Occupational safety during a state of emergency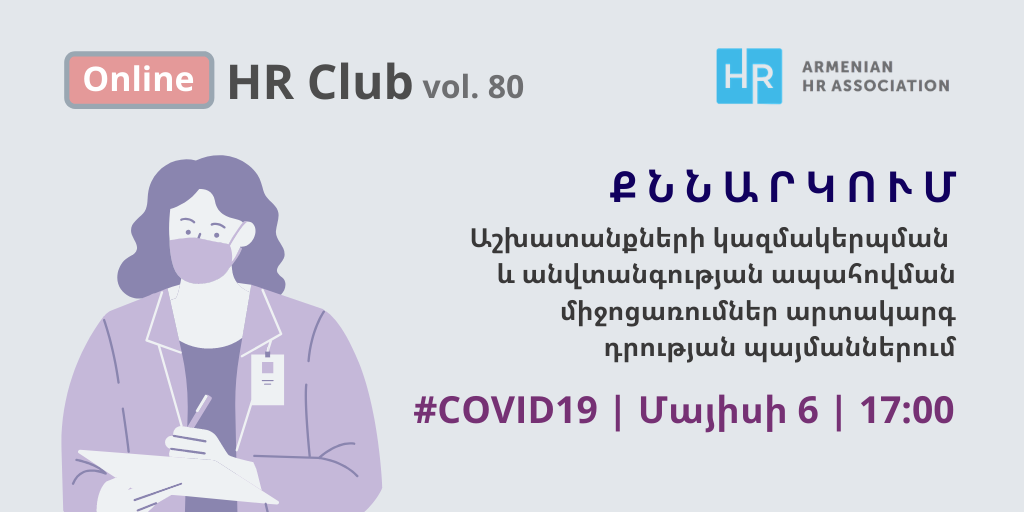 May 6, 2020
17:00 to 18:30
We kindly invite you to take part in the Online Meeting-Discussion organized by the HR Association of Armenia on May 6 at 17:00.
Topic: "Occupational safety during a state of emergency."
Taking into account the fact that since May 4, by the decision of the Commandant, new changes have taken place in the restrictions applied during the state of emergency (https://www.gov.am/files/docs/4038.pdf), we suggest to meet and discuss the established rules. The challenges facing HR specialists and the possible problems we may face when resuming to work.
The meeting is organized for the members of the Armenian HR Association. The participation fee is 2000 Miles.
The meeting will be held on Zoom platform.
Register by following the Register button below.
You can also register by sending a letter confirming your participation to [email protected] e-mail address or by calling 077 799629.