pr. ReCHARGE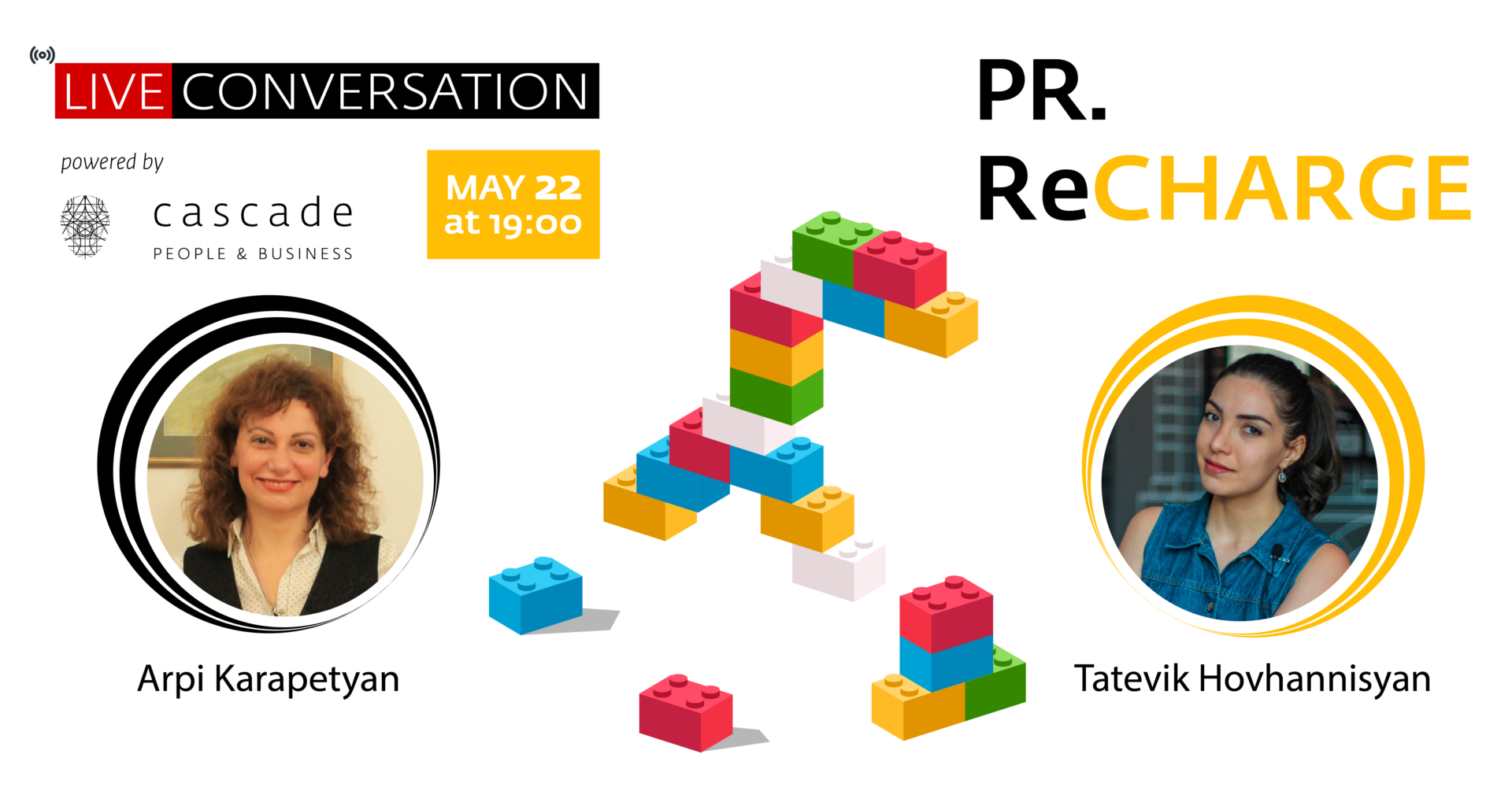 May 22, 2020
19:00 to 20:00
Live Conversation
+37494584696
FB Live on May 22 we will try to understand the future of the profession and the possible trends of transformation.
The following points will be discussed:
What are the trends in the PR profession?
What should the PR professionals learn?
How to adapt your PR strategy for after the outbreak time?
What skills should you develop to keep up with the current trends?
The Conversation will be led with Tatevik Hovhannisyan who is the Supervisor External Affairs Communications and Scientific Engagement, where she plans and executes Communication, PR and Scientific engagement strategies for the Philip Morris Armenia company.
She has a 12-year diversified experience in Communications, Marketing, Corporate Sales, Project Management, Business planning and Business operations. Being in love with the art of communications, she is inspired by the idea that effective communication can build bridges and reveal the best both in people and companies.
Join the LIVE Conversation on May 22 at 19:00 to get new ideas, answers to your questions, and share your thoughts about the topic.
The Conversation will be hosted by Arpi Karapetyan (www.arpikarapetyan.com) in Armenian.