SHRM Certification Program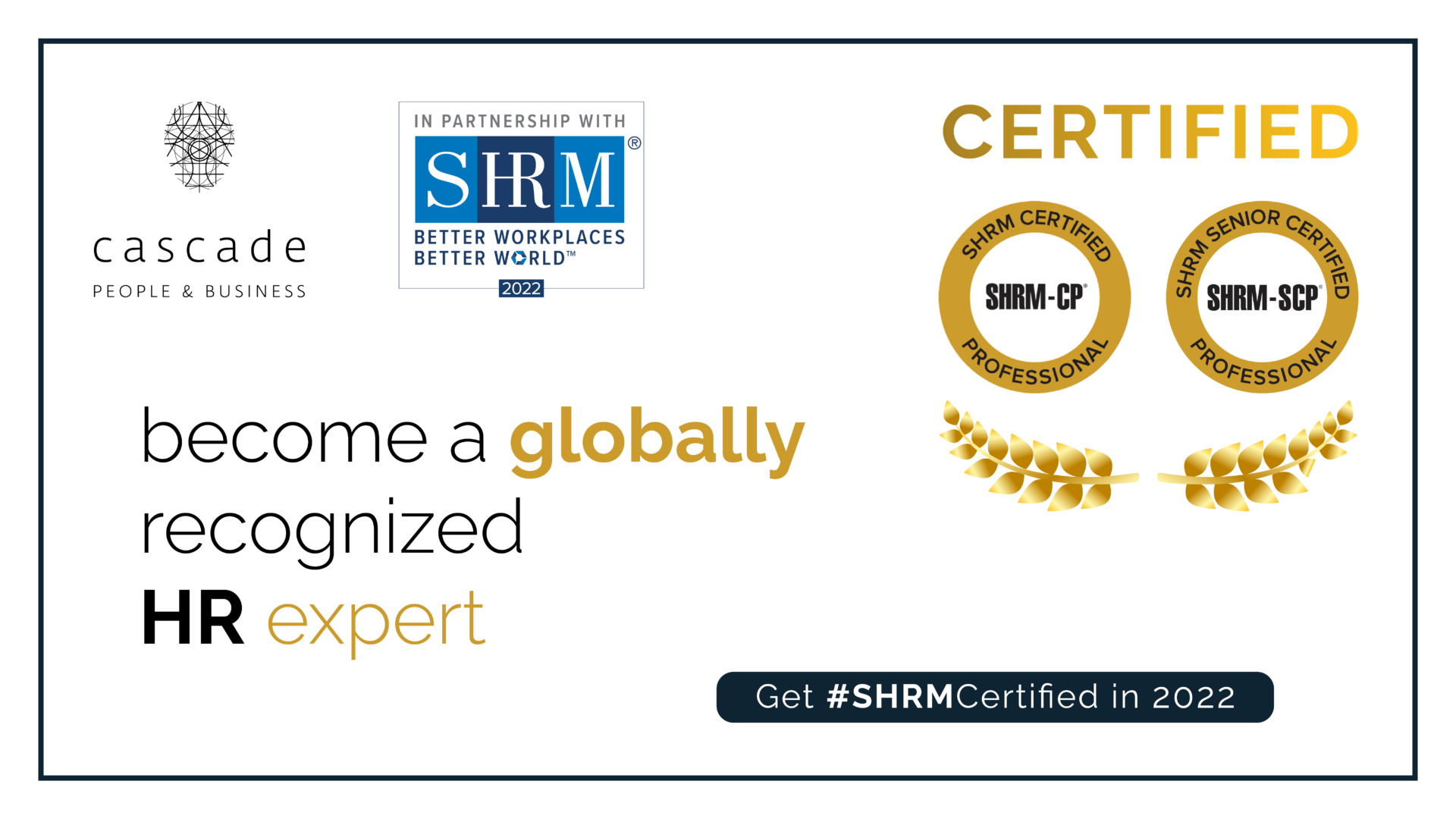 February 1, 2022 - December 1, 2022
Cascade People & Business is partnering with SHRM to localize the international standards and experience in the region.
SHRM's global HR credentials, SHRM-CP® and SHRM-SCP® are accessible from Armenia with us. They offer growth, advancement and recognition in the field of HR. By becoming SHRM certified, you prove your knowledge, competency and value to colleagues and to employers looking for a competitive edge in today's global economy. Wherever your career takes you, your SHRM certification will define you as an HR expert and leader. Ensure you are prepared by joining the 2022 group designed for SHRM credential candidates.
The SHRM credentials are based on extensive global research involving employers, academics, and practicing HR professionals at all levels to ensure they maintain an industry-leading level of excellence and relevance in this ever-evolving profession.
Get the full information on SHRM certification here.
The DEADLINE to register is MARCH 1.