software development. ReCHARGE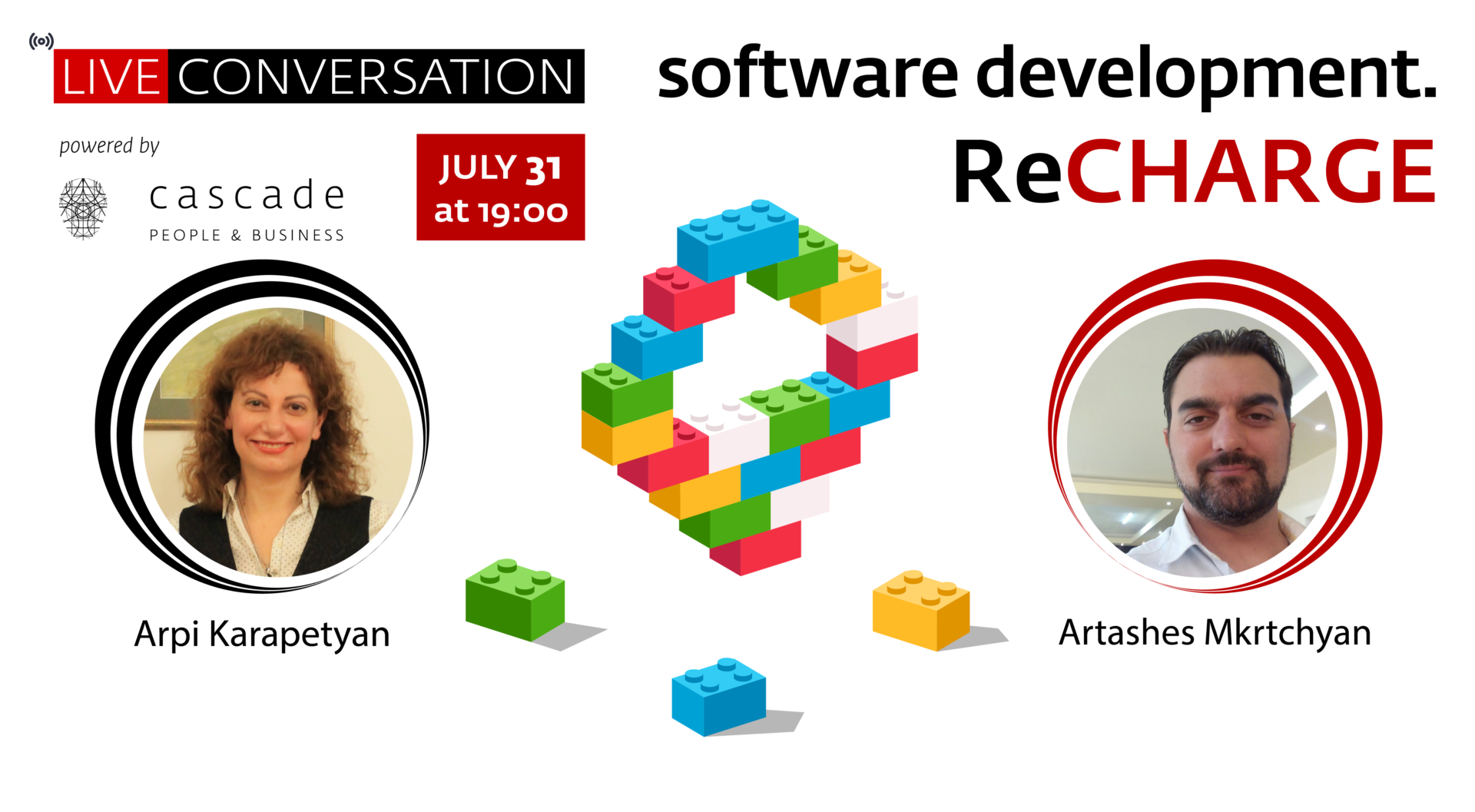 July 31, 2020
19:00 to 20:00
Live Conversation
+37477799629
on July 31 we will be hosting the Founder and CEO of VECTO Artashes Mkrtchyan, who will be talking about and the possible trends of transformation.
The following points will be discussed:
◾ What should the software developers learn?
◾ What are the most valued skills for a software developer?
◾ What to expect after the outbreak?
◾ What skills should software developers develop to keep up with the current trends?
Asrtashes has more than a 10-year professional background as a performance-driven Senior Project Manager skilled in leading successful product launches, promotions, and development teams. Artashes is a results-oriented Business Analyst with more than 5 years of experience across information technology and start-up business environment.
Artashes is an Executive leader with more than 7 years' background dedicated to bringing organizations to the next phase of growth and development. He is seeing the "big picture" while still also focusing on the details.
The Conversation will be hosted by Arpi Karapetyan (www.arpikarapetyan.com) in Armenian.