Beyond HR. System creative thinking for HRs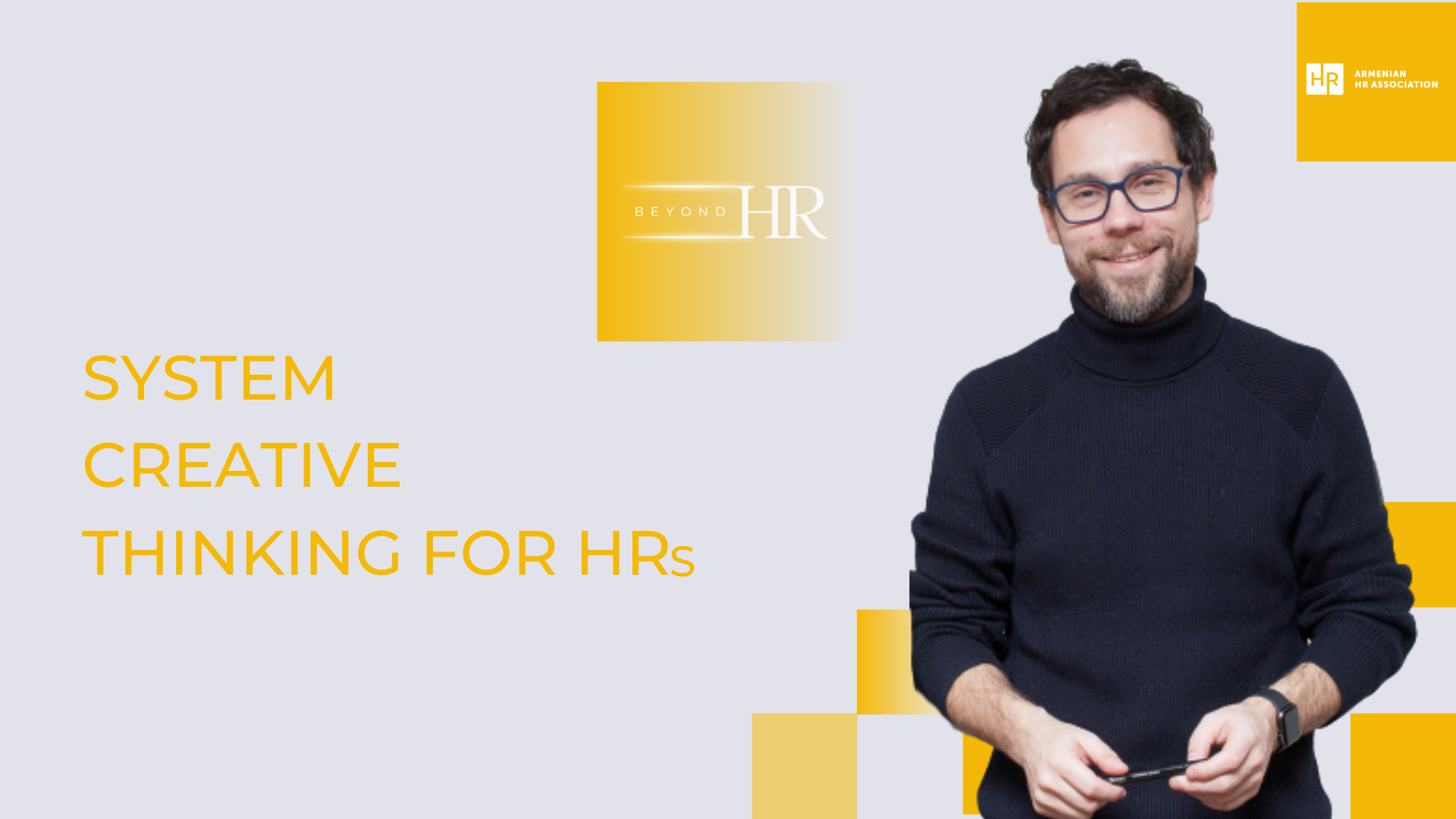 June 22, 2023
10:00 to 12:30
80 Arami str., 3rd floor, Yerevan
+37433584696
💭 Can creativity be systematic? How to create an HR system or strategy, or policy using creative frameworks? Should HR lead be a "creative person" to find breakthrough ideas? (NO)
👉 During the master class, we will discuss the following topics:
We will discuss creative algorithms useful for HR directors and T&D managers.
We will see how system creative thinking transcends complex organizational barriers.
We will consider HR issues through the lens of creativity.
We'll show how strong HR ideas can also promote the business.
👨‍🏫 Ivan Dyachenko will conduct the masterclass. He is an expert in creative business, with 17 years of practical experience in the field and seven years of experience as a trainer and consultant.
❗️ ATTENTION ❗️ This master class is for HR Directors and Managers, CEOs and Top Managers.
📍 Working language: Russian
The participation is free for "1, 2, 3 Star" members of Armenian HR Association.
The participation fee for non-members is 8,000AMD.
Register below.