tech recruitment. ReCHARGE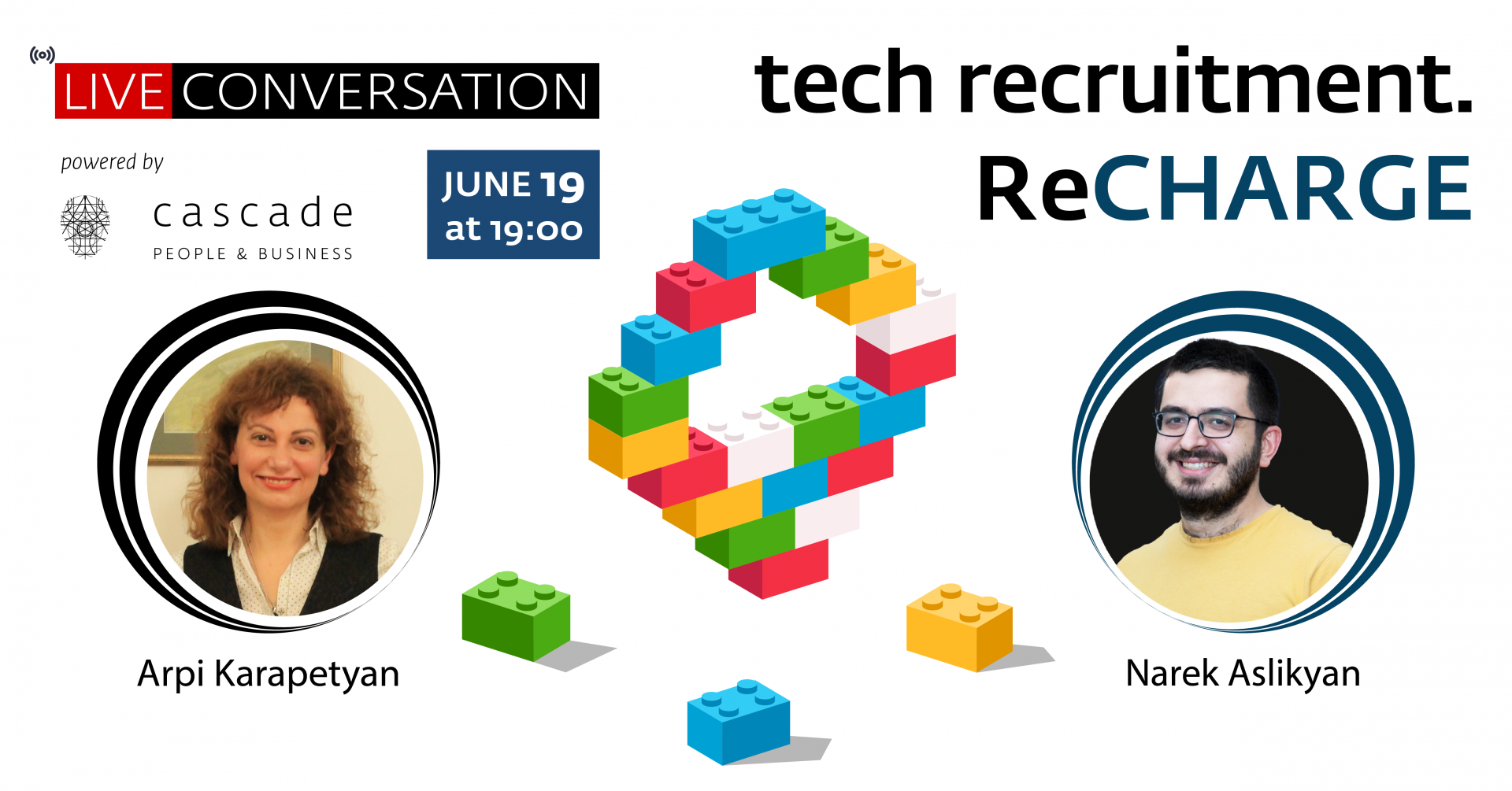 June 19, 2020
19:00 to 20:00
Live Conversation
+37477799629
on June 19 we will be hosting Narek Aslikyan, Co-founder at Meettal, Sourcing evangelist at AmazingHiring, who will be talking about technical recruitment, its future, and the possible trends of transformation.
The following points will be discussed:
◾Technical recruitment as an opportunity for those who want to start a tech career
◾ Most valued skills for a tech recruiter
◾The talent shortage in Armenia
Sourcing as a profession
Narek is a tech recruitment professional with 10+ years in recruitment. In love with talent sourcing, and it's quite serious.
Co-founded a range of projects in different HR-related spheres: Meettal (Tech Recruitment, Armenia), Smart Step (Employer Branding, Russia), Armenian Code Academy (Tech education, Armenia), ITisArmenia (Expats Tech Recruitment, Armenia).
The Conversation will be hosted by Arpi Karapetyan (www.arpikarapetyan.com) in Armenian.