tourism. ReCHARGE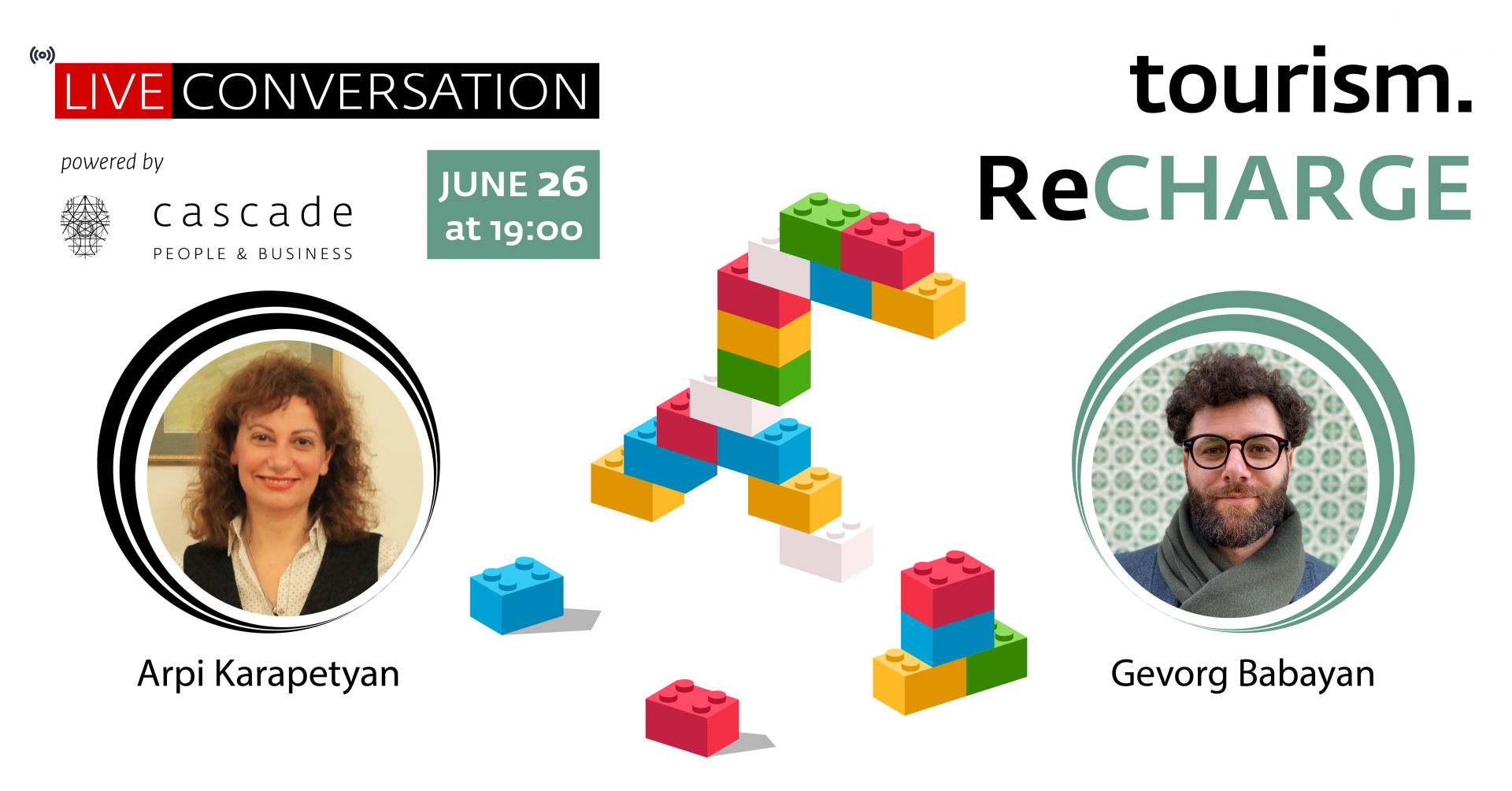 June 26, 2020
19:00 to 20:00
Live Conversation
+37477799629
FB Live on June 26 we will be hosting Gevorg Babayan, who will be talking about and the possible trends of transformation.
The following points will be discussed:
◾ What should the tourism managers learn?
◾What are the most valued skills for a tourism manager and what is the new normal?
◾What strategy should be adopted after the outbreak and what to expect?
◾What skills should you develop to keep up with the current trends?
Gevorg Babayan has been engaged in tourism since 2005. During this period, he was involved in both geographical and sectoral expansion of organizations. Apart from Armenia, Gevorg has worked in Georgia, East Timor and Cambodia․
He founded such unique tours as "Yerevan Free Walking Tours" in 2007, "Soviet Yerevan" in 2011, and "Surreal Yerevan" in 2019. Gevorg is the founder of https://zoomin.travel/ and https://likelocal.io/ tourism projects.
The Conversation will be hosted by Arpi Karapetyan (www.arpikarapetyan.com) in Armenian.