Winning IT Hearts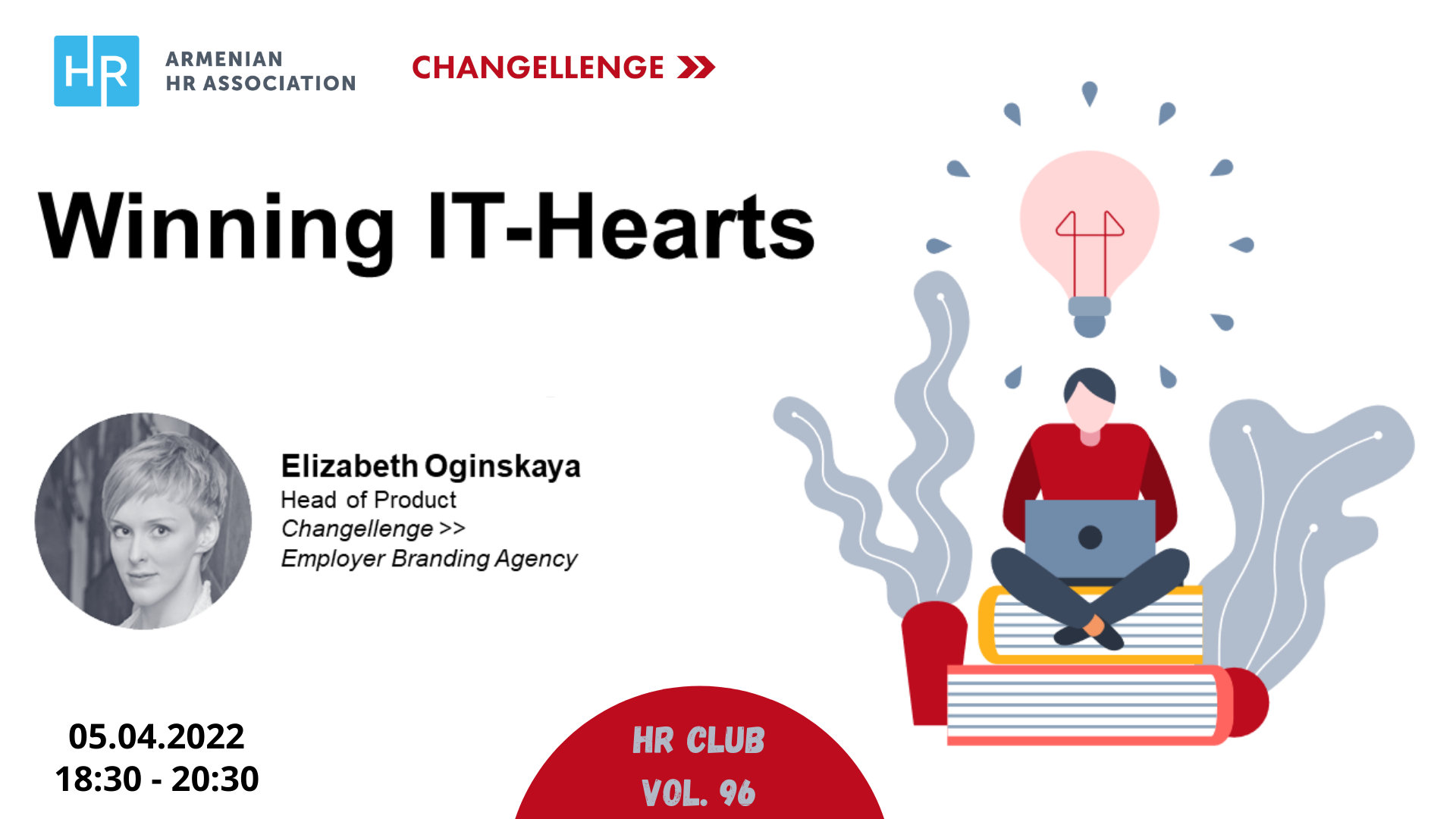 April 5, 2022
18:30 to 20:30
Aram 80 str.
+37433584696
In 2022 IT-Recruitment is going to experience a jump in hiring, as Coronavirus restrictions are being lifted, and 59% CEOs worldwide, who would freeze recruitment programs due to pandemic (according to Fortune) , are looking for opportunities to catch up with the growth. At the same time, unengaged IT-Talent is quite a scarce creature with less than 3% unemployment rate in the global market (Bureau of Labor Statistics).
At the masterclass we will discuss how companies can attract and retain IT-professionals by increasing employer value and cutting hiring costs.
Content:
How can we understand IT-audience? Digital talents research results.
What to expect in the nearest future of IT-recruitment? Main trends discussion.
What is the employer value proposition and why to use it with IT-professionals? Practical cases.
Speaker: Elizabeth Oginskaya, Head of Product, Changellenge >>, the largest employer branding agency in Eastern Europe. Member of European Association of Employer Brand Agencies. With 9+ years of experience have led 100+ major employers branding projects for major companies in IT, Banks, Logistics, Telecom, Industries, FMCG, etc.
There is no participation fee for HR Association "1, 2 and 3 Star" members.
The participation fee is 8000 AMD for non-members.
Register below: