WOW!HR Armenia 2022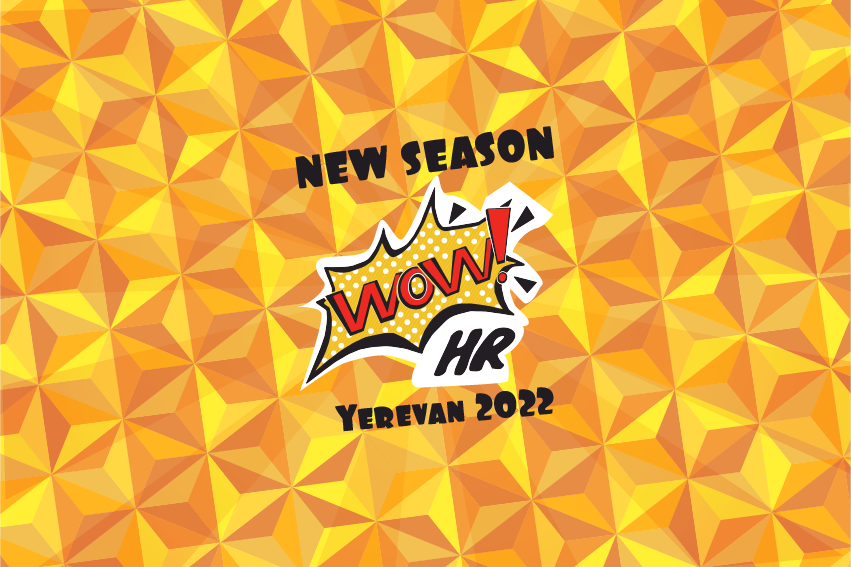 June 2, 2022
13:00 to 21:00
Holiday Inn Yerevan - Republic Square
+374 77 58 46 96
Armenian HR Association in cooperation with HR-tv.ru and Cascade People & Business are launching the Second Season of WOW!HR International Business Award!
The main goal of WOW!HR Armenia is to consolidate and popularize the best practices implemented and applied in the field of Human Resource Management (HRM), to create interconnected business environments, to promote employer brand, and to share experiences. Throughout the business-award, the best practices of local and international markets and global HR trends will be discussed and presented within the framework of 2 nominations:
HIGH PERFORMANCE – projects to motivate, involve, evaluate and encourage employees.
BE COOL – projects that are for school and university students and young specialists: internship programs, case championships, training and development programs, etc.
Armenian HR Association members get a discount based on their membership type:
2 Star members – 8%
3 Star members – 12%
If you have questions, email us at: [email protected] or simply call us at: +374 77 58 46 96.
Register below.