How to Create an Account on HRCommunity.am?
September 25, 2020
Category:

Help Center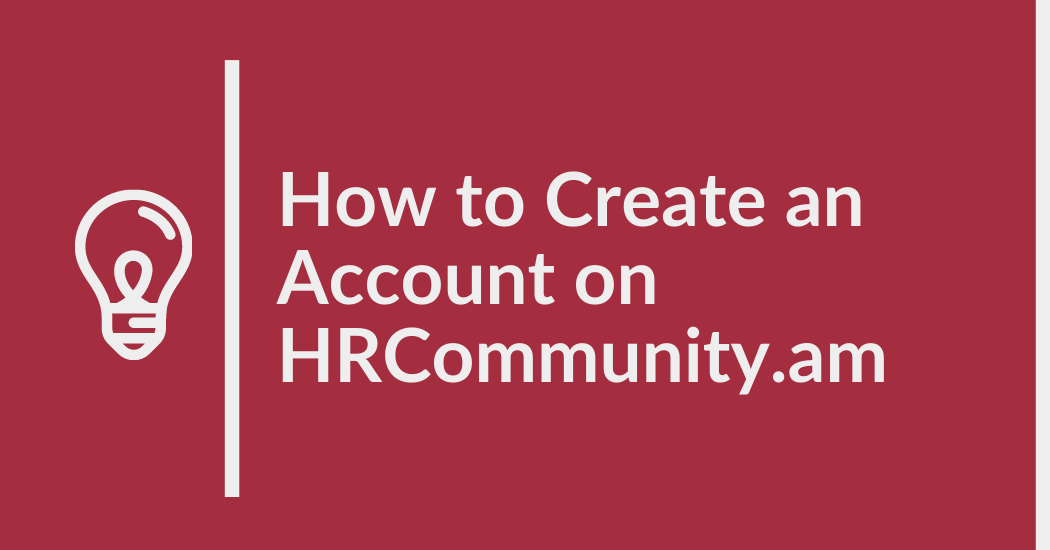 Registering on HRCommunity.am helps HR related people connect each other more easily.
This article will show you how you can create your account within a few simple steps: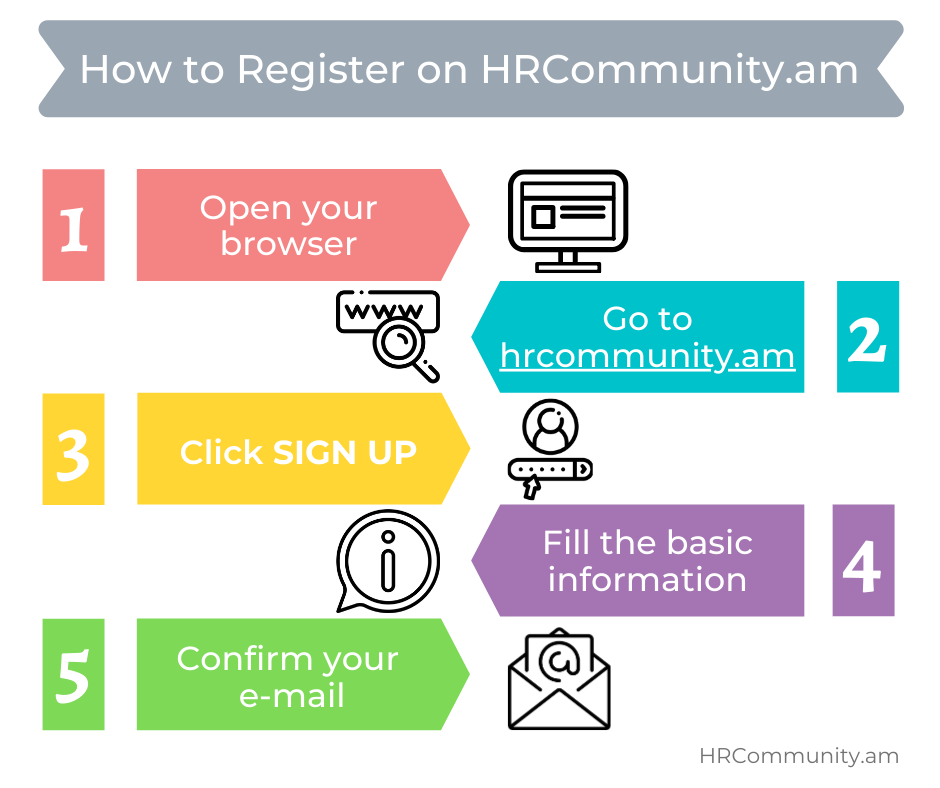 Open your web browser.

Go to

www.hrcommunity.am

․

Click SIGN UP or BECOME A MEMBER on the top-right side of the page.

Provide your basic information and define your password.

To finish creating your account, you need to confirm your email: click or tap the link in the email you got when you created the account.
Confirming your email helps us know that we're sending your account info to the right place.
Note: Please confirm your email as soon as possible. You may not be able to use your account until you confirm your email.
If you can't find your confirmation email:
Check your junk mail folder. If you're using Gmail, check also your Social emails.

Make sure that you entered the correct email.