HR ПЕСНЯ – Training
February 28, 2020
Category:

Announcements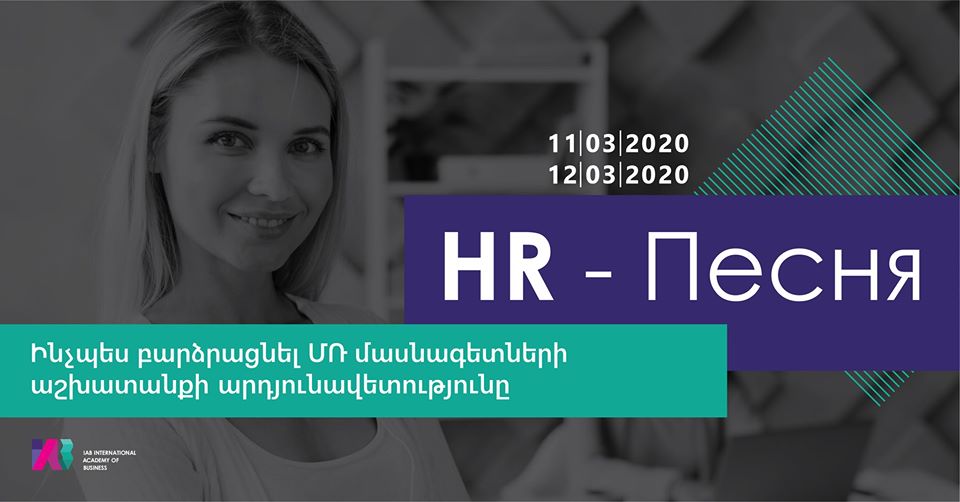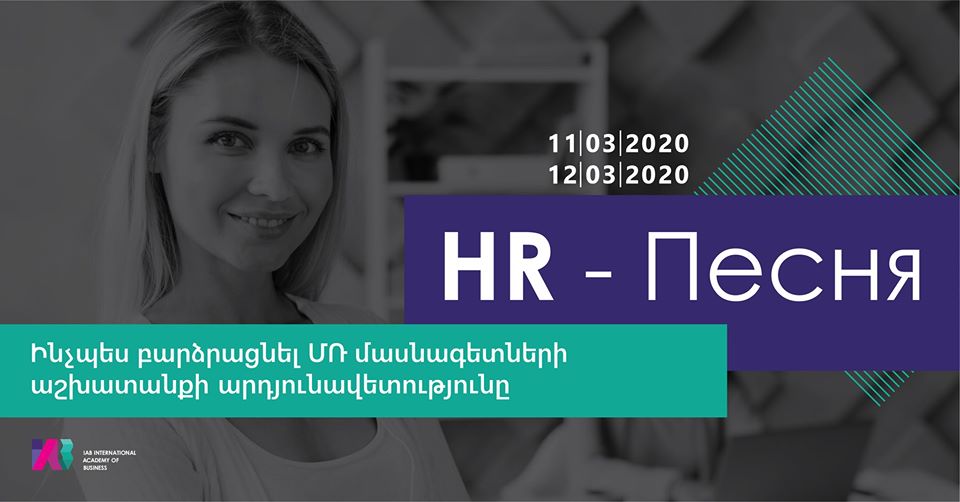 IAB International Academy of Business presents the training program on the topic of "HR ПЕСНЯ – How to increase the work efficiency of HR Specialists" with Aleksey Urvantsev.
This training is organized for HR Specialists and managers. It will give a chance to 
easily overcome force majeure situations;

increase and enhance staff engagement and motivation;

involve the team in mentorship, provide constructive feedback;

promote team participation in creative processes.
The language of the training is Russian.
Course date: March 11, 12
Course duration: 16 hours (2 days).
Certificate of participation is provided.
Course details: http://bit.ly/2weyMjb 
Register here: http://bit.ly/2Hiauqx 
The cost of the training is 120.000 AMD if you register before March 1, and later – 150.000 AMD if you register on March 2-9.
HR Association members have a 20% discount.