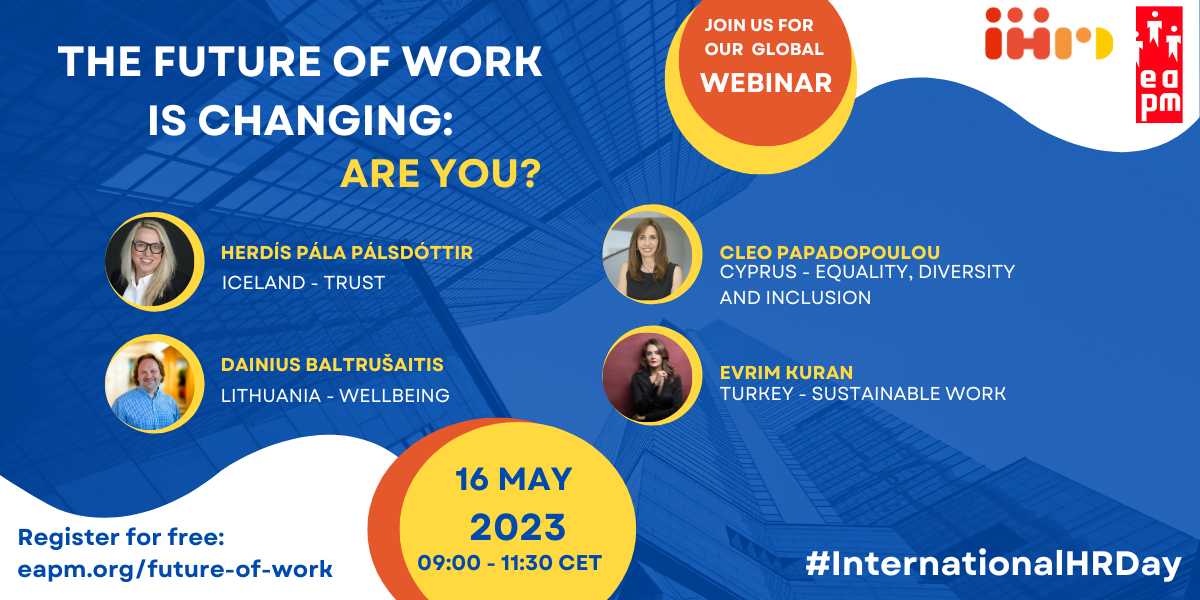 📢 We are happy to inform you that on the occasion of International HR Day, our partner EAPM and it's member organizations have organized several events.
As workforces globally navigate the ongoing disruption, it is important to build high-trust cultures now more than ever to ensure individual well-being and business success.
💡 EAPM's events will focus on the following topics։
Trust culture
Equality, diversity, and inclusion
Well-being and work-life balance
Sustainable work
📌 EAPM is organizing International HR Day global webinar "THE FUTURE OF WORK IS CHANGING: ARE YOU?" The webinar will take place on May 16, 11:00 AM (Yerevan time).
The future of work is changing rapidly, and the role of Human Resources (HR) is undergoing a major transformation. One of the most significant shifts is the emphasis on trust, well-being, and inclusivity in the workplace. HR professionals are increasingly tasked with cultivating a culture of trust and transparency amongst employees. This means fostering open communication, providing regular feedback, and ensuring employees feel valued and heard.
🔗 For more information and registration: https://www.eapm.org/future-of-work-webinar
👉 You can find other events on the EAPM website: https://www.eapm.org/ihrd/