EAPM Webinar: "A RIGHT TO WORK FROM EVERYWHERE"
October 21, 2022
Category:

Announcements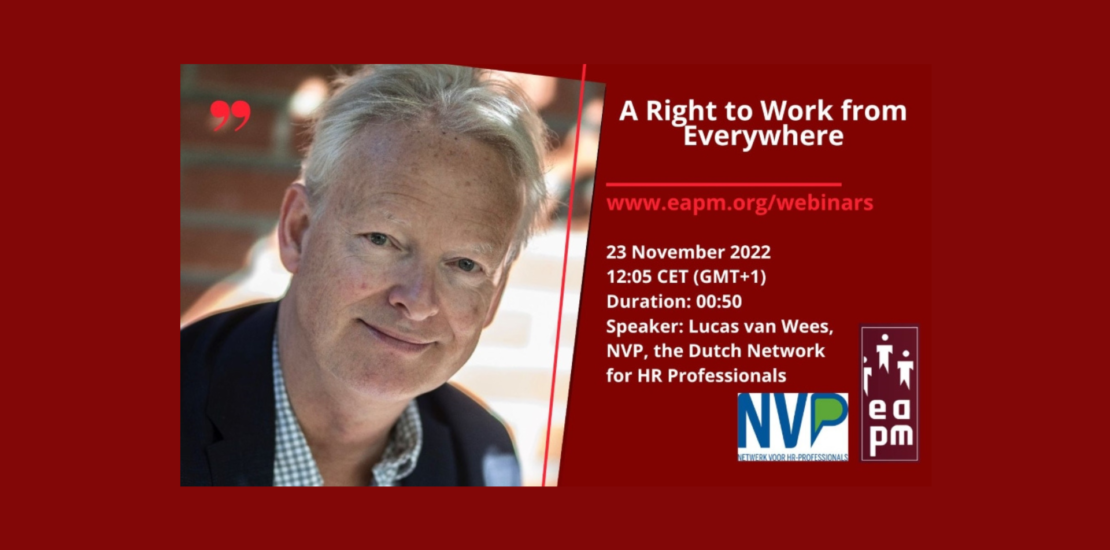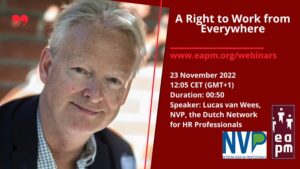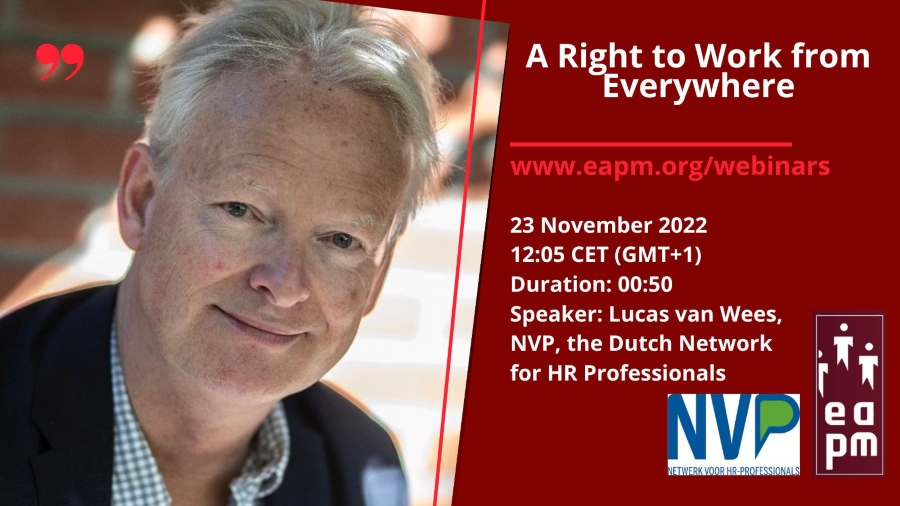 🤩 A key priority for the European Association for People Management is to facilitate experience exchange without profit or commercial gain. As the European umbrella body of national HR-related organizations, EAPM regularly hosts County-specific 'sharing unique practice' events.
🔹 Lucas van Wees, past EAPM President, Treasurer WFPMA and NVP/ Netherlands Delegate will talk about the recent changes to Dutch working practices which effectively give people the right to work from everywhere.
📍 The webinar will take place on November 23.
👉 For more information click here.
🔗 Register here: https://bit.ly/3Sdgl2v