10 Steps. UPward Corporate Culture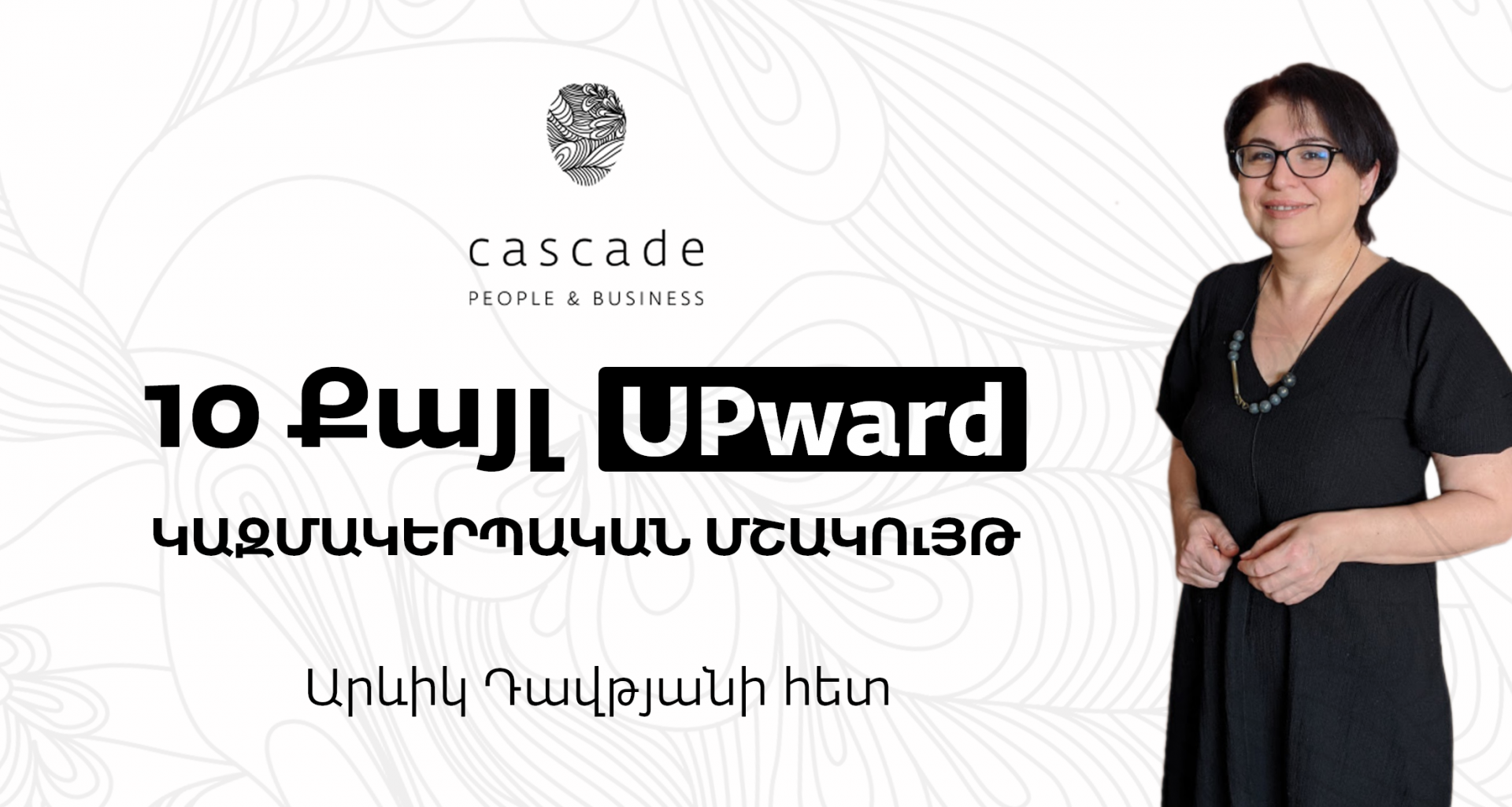 July 9, 2020
18:30 to 21:30
Are you ready for a new flight?
On July 9 at 18:30 Cascade People & Business organizes "Corporate Culture: 10 Principles" online course, designed for all those who:
want to gain practical knowledge to analyze the corporate culture of their organization,
want to develop their skills in the development of corporate culture,
are just interested in / want to discover corporate culture,
are looking for solutions in the field of preservation and transformation of corporate culture in the conditions of distant work.
The course will be conducted by Arevik Davtyan, who has more than 15 years of experience in the field of HRM. Arevik was one of the founders of the Ardshinbank HR department, headed the HR departments of the IDeA Foundation and Globbing.
Arevik has been constantly learning and developing in her field, participating in many educational events, and in 2010-2012 she studied at the Russian School of Corporate Governance, receiving the Executive MBA degree.
Arevik is also a lecturer. She teaches at Slavonic University's Business School and ASUE.
All participants will receive a certificate from Cascade People & Business.
The course lasts 3 hours.
You can register by clicking the BUY A TICKET button.
You can also register by sending a confirmation email to [email protected] or by calling 077 799629, after which we will contact you.