Academy to Innovate HR | AIHR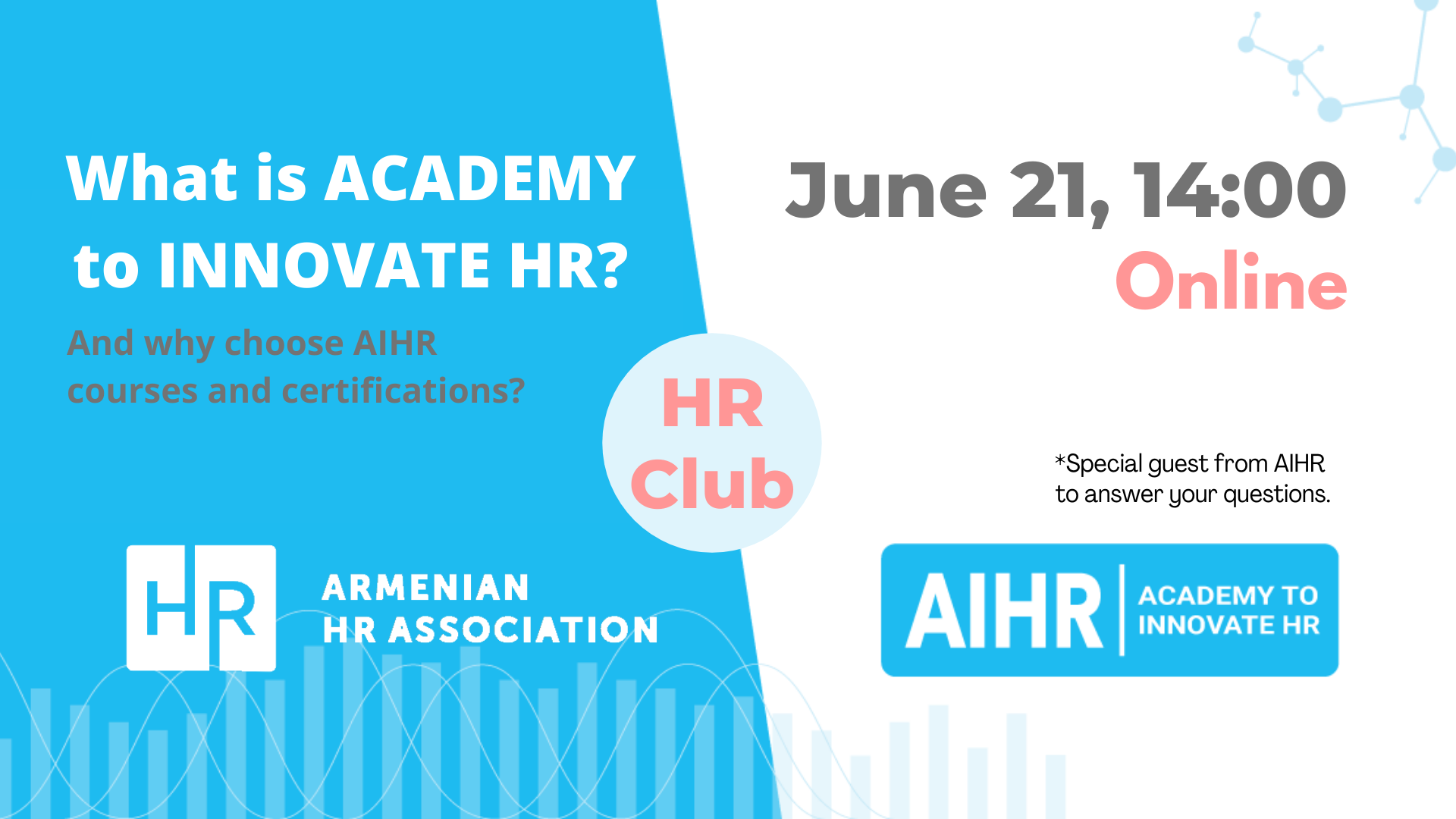 June 21, 2021
14:00 to 15:00
Dear HR professionals and HR enthusiasts, one of the most important factors in being a competitive and market-leading professional is to be constantly educated and developed.
To support you in this matter, as we announced recently, the HR Association has started cooperating with Academy to Innovate HR, which offers the most popular HR courses.
We kindly invite you to participate in "AIHR | Academy to Innovate HR"  HR club, during which we will inform you the following:
🔹 What is AIHR and What courses and certification programs does it offer?
🔹 Why choose this platform and what makes it convenient?
🔹 What are the benefits of the members of the HR Association of Armenia and How can they use them?
❓❗️ Q&A with AIHR representative.
This session will be held #online on Zoom platform.
Languages of the meeting: English and Armenian
Participation in the HR Club is free.