beekeeping. ReCHARGE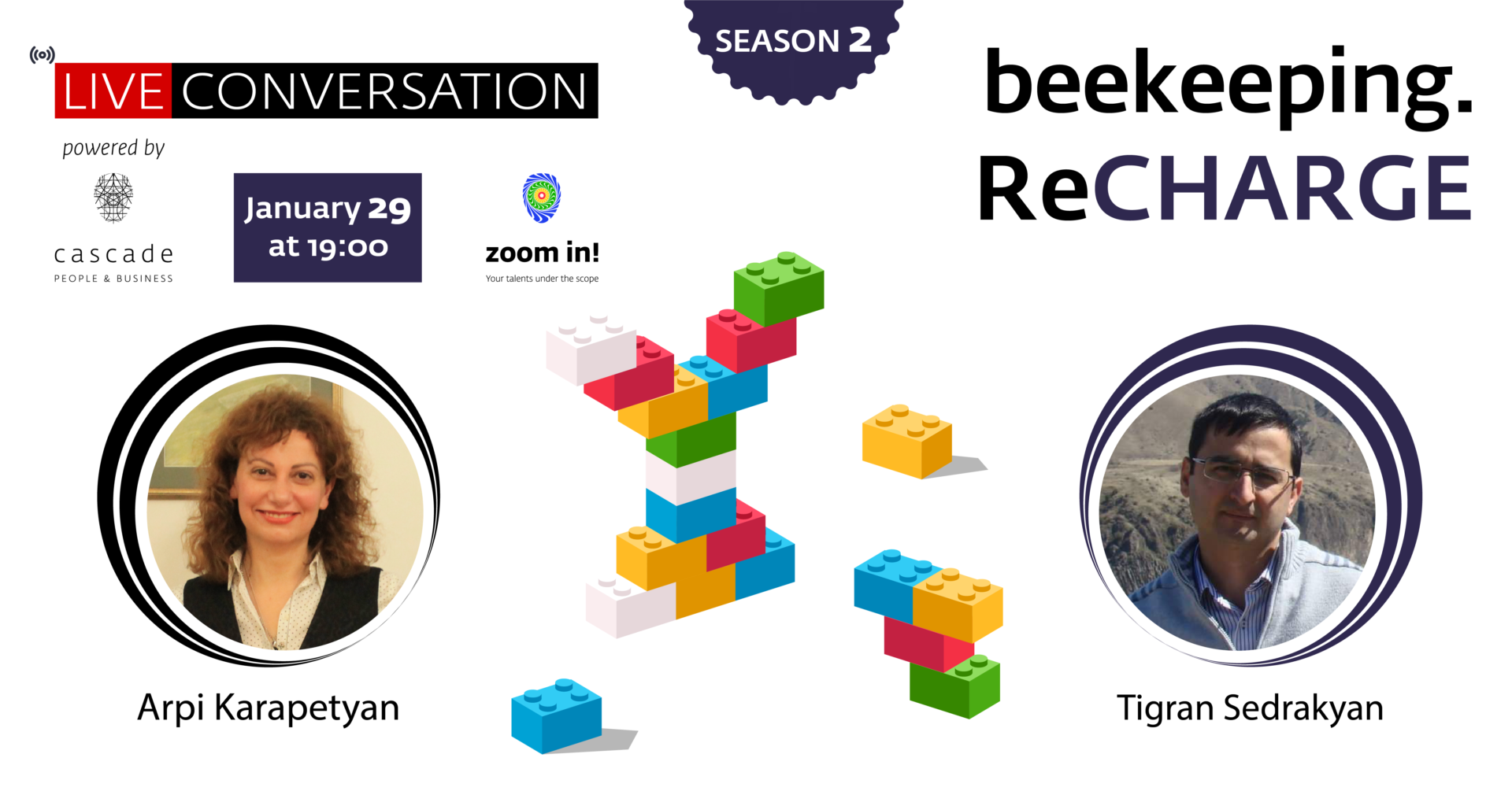 January 29, 2021
19:00 to 20:00
Live Conversation
+37494584696
FB Live on January 29 we will be hosting Tigran, who will be talking about and the possible trends of transformation.
The following points will be discussed:
What should beekeepers learn?
What are the most valued skills for the profession?
What to expect?
Tigran, being a geologist, has been engaged in beekeeping with his father since he was a child, as an assistant beekeeper, but as a main beekeeper he started since 2005, developing his family beehive.
He has about 50 beehives and is engaged in producing various bee products, studying bee species, methods of multi-mother beekeeping, and exploring other means of increasing efficiency.
He has initiated a series of free seminars (webinars) and is exploring the amazing world of bees with those, who are interested in the field.
Tigran organizes free practical courses in his beehive.
The Conversation will be hosted by Arpi Karapetyan (www.arpikarapetyan.com) in Armenian.