doctors. ReCHARGE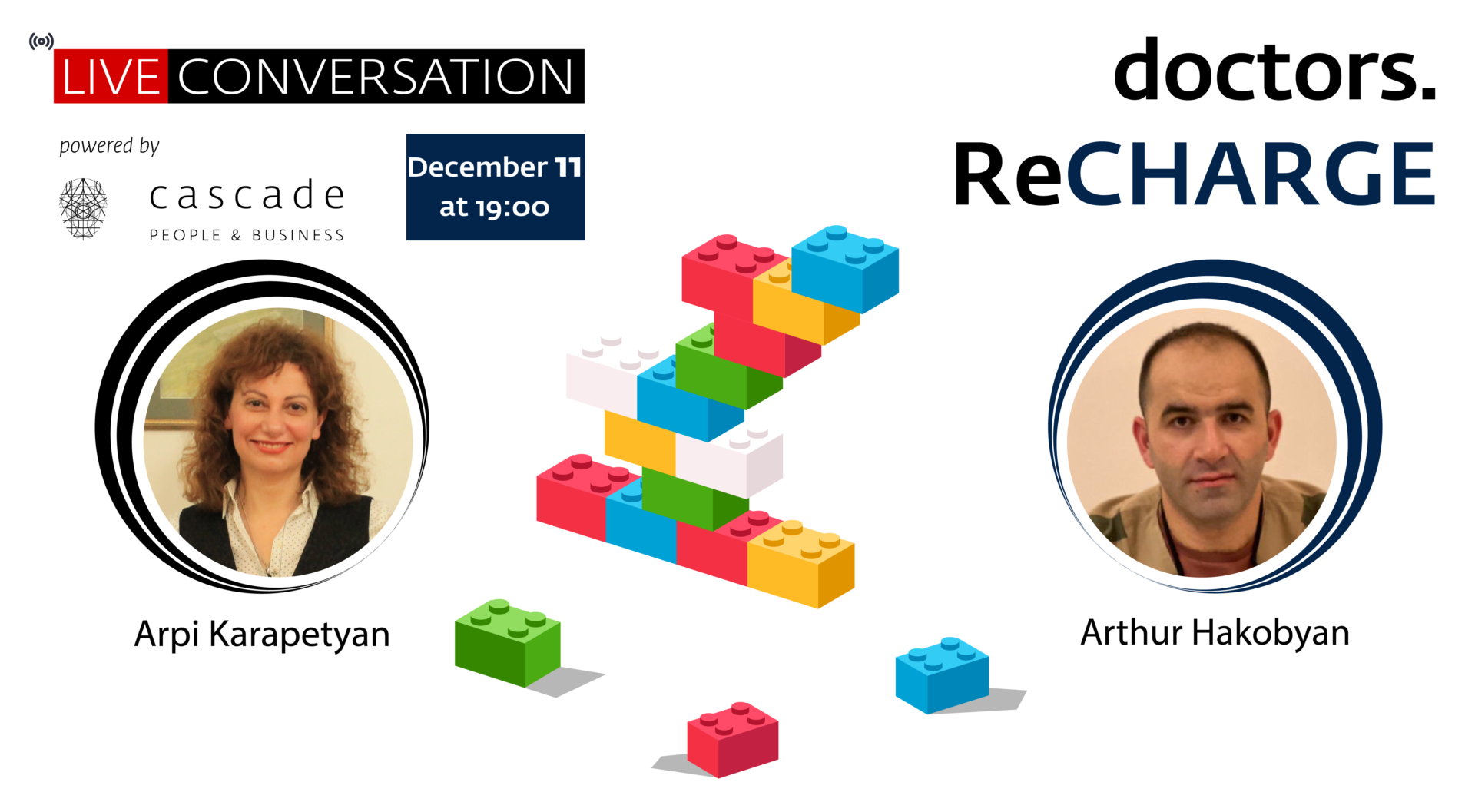 December 11, 2020
19:00 to 20:00
Live Conversation
+37494584696
What should we learn? What skills do we need to develop? How to approach our profession today to have a clear action plan, to keep pace with time and stay required in the market? 
Season 2 of @professions. ReCHARGE will go LIVE on December 11 to provide you with the answers.
Our first guest will be vascular surgeon Arthur Hakobyan, who will be talking about the profession of doctors and the possible trends of transformation. The following points will be discussed:
What should the

doctors learn?

What are the most valued skills for the profession?

What to expect? 
Arthur is a highly focused and outcome-oriented vascular surgeon with relevant tertiary
qualifications and a decade of success as a surgeon in Armenia. He has been working in surgery since 2006 and the last 5 years has been living and working in Sydney. 
Arthur has worked with diverse patients including military personnel, as well as urban and rural families.
The Conversation will be hosted by Arpi Karapetyan (www.arpikarapetyan.com) in Armenian.