Effective Remote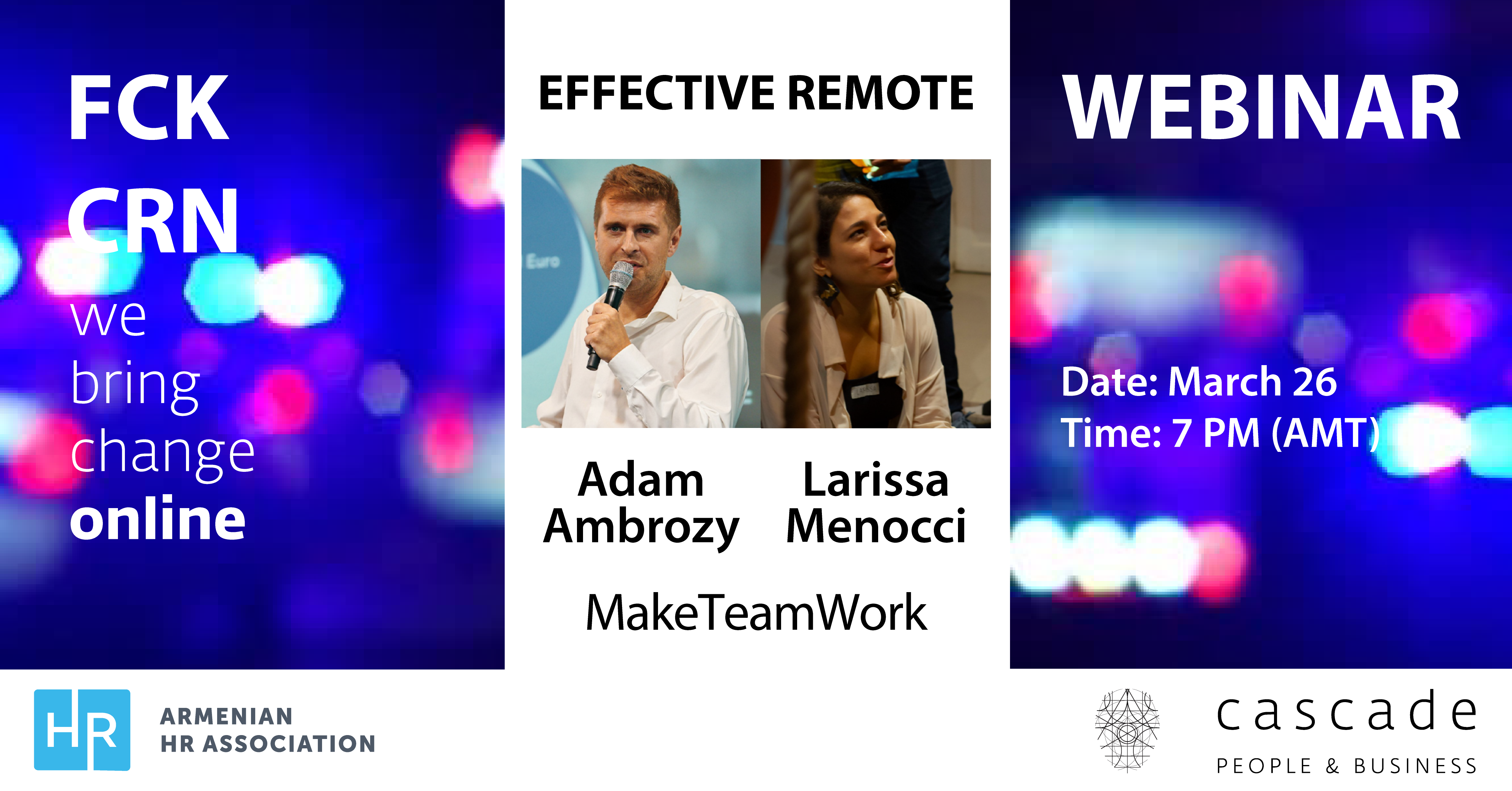 March 26, 2020
19:00 to 20:00
Working toward a shared vision and encouraging teammates are essential topics, whether you're managing or participating on a remote team. Discover how to effectively prepare to work remotely and also build a sense of team, sharing expectations, progress, and developing trust with a team that is not able to engage face-to-face. This webinar will set you up with all the necessary tools and approaches to work remotely with your team.
Adam has more than 15 years of 'hands-on' experience in developing innovation strategies & building real and remote cross-cultural teams. He lived and worked in 7 countries, making cultural immersion a centre of his professional life. He is also a start-up founder and often serves as a mentor to young entrepreneurs. Adam is a Hyper Island Alumni and a guest speaker at conferences and events. He is the founder of MakeTeamWork and employs his 10 years of remote work experience to help remote teams succeed.
Larissa ​believes in collaboration and uses design as a mindset to drive people and organisations to innovate and create new realities. With nine years of experience in strategic planning, she holds an MA in Design for Human Connection within Global Communities by Hyper Island UK and is a facilitator recognised for her communication and team-building skills. In recent years she had the opportunity to use service design to develop projects and digital products remotely as well as create and facilitate workshops on three continents. She joined MakeTeamWork as a partner, expanding human-centred strategy and team development.
➡MakeTeamWork believes that people are the most important business asset. Currently focusing on helping remote teams thrive.
#StayHome, #StayTuned
Technical Details:
Date: March 26
Time: 7 pm (AMT) – convert to your time zone – https://bit.ly/2QMf8T5
Duration – 1 hour
Participation fee: 5 USD  (=2500AMD)