5th Annual Regional HR Conference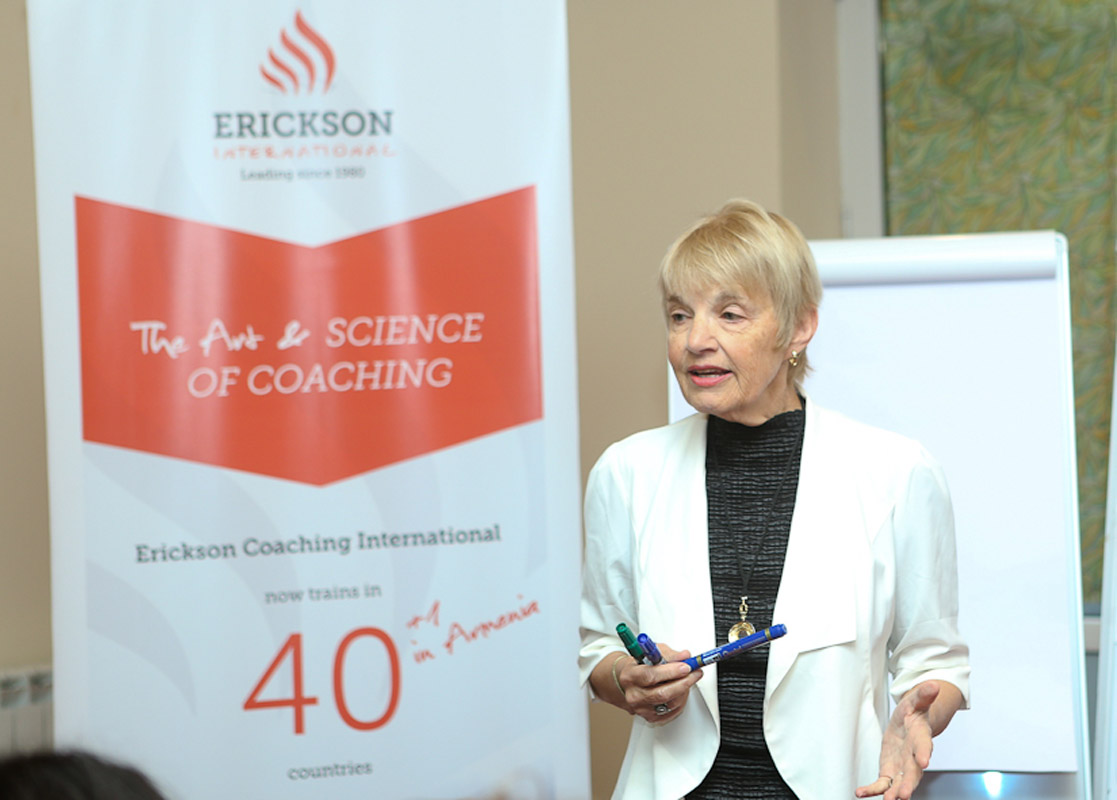 October 17, 2016 - October 18, 2016
11:00 to 18:08
"Intelligence Coefficient. Intelligence Quotient or Emotional Quotient (IQ vs EQ)".
On October 17-18 in Aghveran launched the Fifth HR Conference initiated by the Armenian HR Association and Cascade Consultants. This year it covered one of the most substantial topics in the field of human resource management – "Intelligence Coefficient. Intelligence Quotient or Emotional Quotient (IQ vs EQ)".
This year's special guest was Marilyn Atkinson, the founder of Erickson Coaching International, one of the three largest coaching schools in the world. A series of her coaching models were successfully implemented and applied in many organizations around the world.
"I am very glad to be a part of this conference. It is very pleasing to see the increasing interest and involvement of the audience. From the questions given, I can assume that specialists devoted to their work, who also participate in the search for new approaches and methods are gathered here. I am sure, that this conference will have its impact on the growth of their professional skills", – said Marilyn Atkinson.
The fifth Regional HR Conference, which every year is initiated by Cascade Consultants and Armenian HR Association, has become the major and most wanted event in the region. This proves that the idea, format and selected topics of the conference are loved and required in the market. During these 5 years, we were able to implement important initiatives, particularly, HR certification in Armenia according to international standards (HRCI, particularly PHRI or SPHRi), introduction of the coaching and contribution of International Certification Federation's certification for the community. We have always offered the most modern and applicable HR tools, thereby contributing to the continuous development of human capital", – said Arpi Karapetyan, the president of Armenian HR Association and the founder of Cascade Consultants.
"As a leading provider of high-quality innovative HR services, Cascade Consultants has been stimulating the spread of current trends in the HR industry in the region for 5 years in a row. This year's topic is exceptional with its importance and complexity. Emotional Intelligence has always been on the midpoint of the business environment worldwide", – said Armine Hayrapetyan, the managing partner at Cascade Consultants.
More than 140 delegates – HR professionals and specialists, company managers and individuals interested in the field from more than 90 regional and international organizations participated in the conference.
Evaluating the importance of this event in the establishment and development of the HR field, this year as well the conference was sponsored by GIZ Armenia Private Sector Development in South Caucasus program and Rosgostrakh Armenia Insurance Company.