gardening. ReCHARGE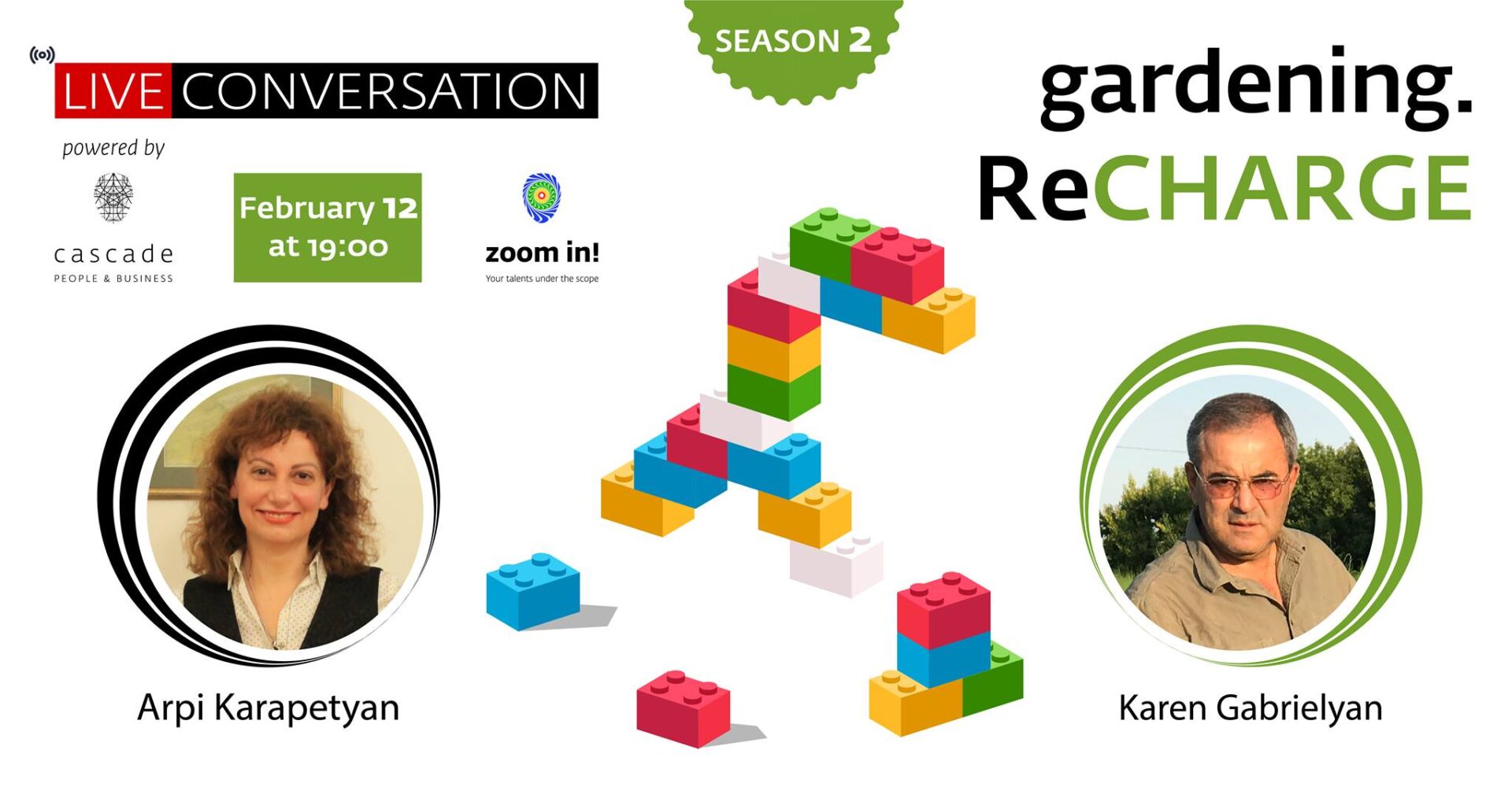 February 12, 2021
19:00 to 20:00
Live Conversation
+37494584696
on February 12 we will be hosting Karen Gabrielyan, who will be talking about and the possible trends of transformation.
The following points will be discussed:
What should learn?
What are the most valued skills for the ?
What to expect?
Karen works at "SHEN" Charitable NGO as an agricultural consultant. For many years he worked at Yerevan Brandy Company, coordinating a number of processes, as well as advising about 2,000 suppliers of grapes.
Karen and his family have a farm in Mrgashat village of Armavir region, where they are mainly engaged in the production of high-quality planting material for apricots, cherries, plums, grapes, as well as grain and sunflower seeds. For the last 12 years, they have also been producing high-value crops, particularly asparagus.
Using his professional skills and diversification of the economy, Karen ensured that the agriculture did not suffer for a single year, even in the event of some natural disasters (frost, hail). Using the revenue, they bought and rented new lands in order to further expand the agriculture.