Knowledge Management with Anahit Gasparyan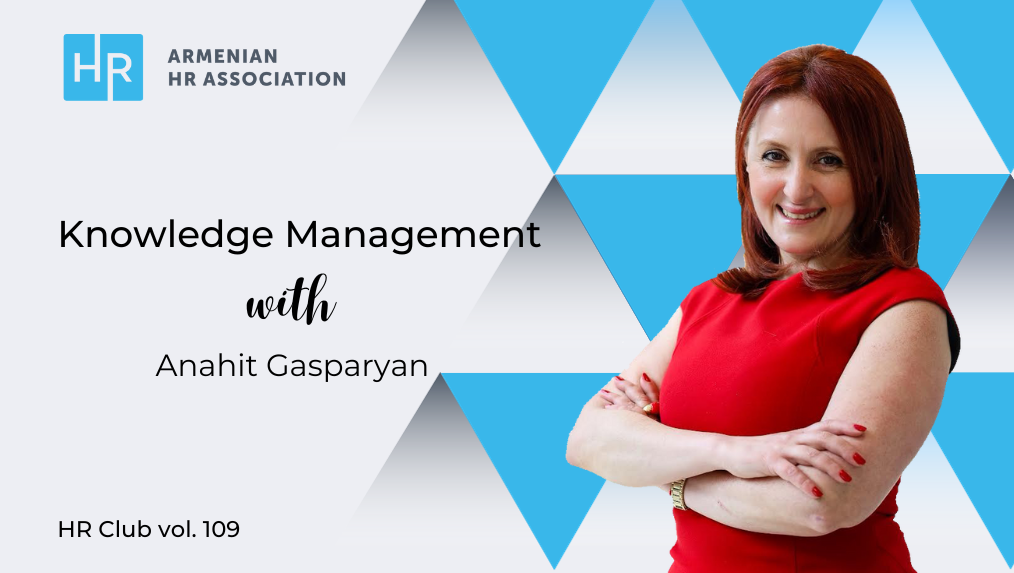 November 28, 2023
16:30 to 18:30
80 Arami str., 3rd floor, Yerevan
+37433584696
In the ever-evolving landscape of our world, the prioritization of knowledge management and transfer has emerged as a key driver for unprecedented organizational progress. It is increasingly evident that the preservation and effective utilization of existing knowledge significantly outweigh the challenges of creating it anew with each employee.
During the meeting, we will discuss the details of the knowledge management process, particularly its stages: capturing, validating, formatting, disseminating, maintaining, and of course its necessity.
Anahit Gasparyan, with 14 years of HR experience, will lead the meeting. Currently serving as a Personnel Management Analyst at the Central Bank of RA, he oversees training and development responsibilities.
Entry is free for "1, 2, 3 Stars" members of the Armenian HR Association.
The participation fee for non-members is 8,000AMD.
Register below